Antonette Gail Warns Bashers Criticizing Baby Meteor to Face Imprisonment
Antonette Gail del Rosario, wife of social media personality Whamos Cruz warned the bashers of baby Meteor that they will face imprisonment.
Antonette Gail took to Facebook to express her displeasure with social media trolls. Whamos' wife shouted in rage after viewing a modified photo of her baby Meteor, who had turned into a monkey.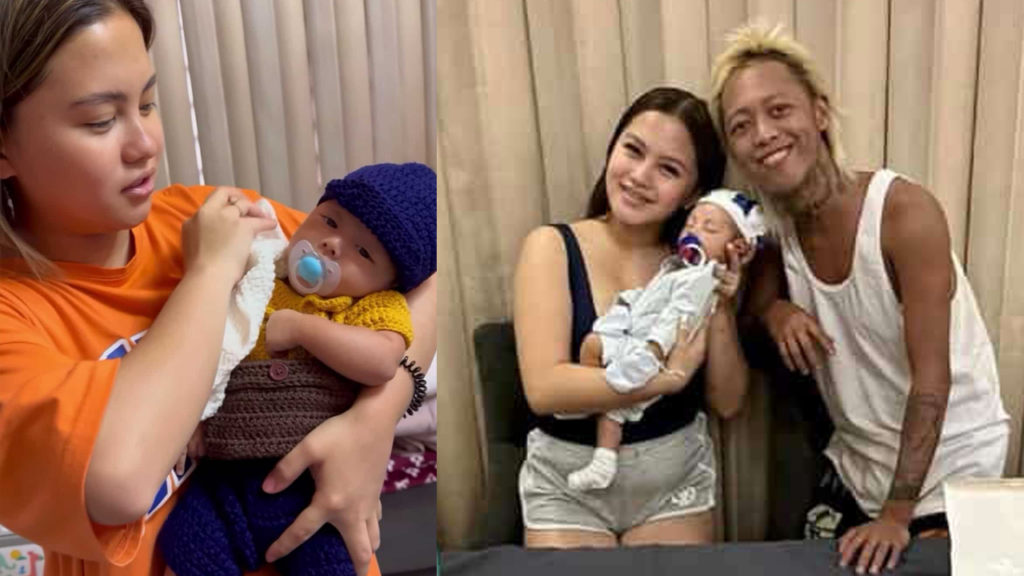 The female content creator provided a screenshot of her chat with the troll who assaulted her child. Baby Meteor's head was placed on the body of a monkey, as seen in her photo.
"Wala kang karapatang babuyin yung picture ng bata. Walang kinalaman yung bata para ganyanin mo at higit sa lahat, WALA KANG KARAPATAN DAHIL HINDI MO ANAK YAN!! GRABE NAKAKANGINIG KA NG DUGO," Antonette Gail said angrily to the basher.
"Walang kamalay-malay yung bata para pagtripan n'yo. Kagaya ng sinabi ko di baling kami yung ganyanin ninyo wag lang yung anak ko!!! Sabagay kahit hindi naman kita patulan karma na yung bahala sa'yo," she added in her post.
Antonette Gail never got over it, and as a mother, insulting a baby hurts. As a result, Whamos' wife has warned the public, particularly Baby Meteor bashers, that they would face incarceration if they continue to bash the innocent baby.
"MAKAKITA PA TALAGA KO NG GANITO PAPARANAS KO SA INYO MAGHIMAS-REHAS!!! Grabe kayo walang kinalaman yung bata kung ano ano pinag gagawa niyo!!!! Sinasabi ko sa inyo na di baleng ako na lang anuhin n'yo wag lang yung anak ko!!!!!," she warned.
According to Antonette Gail's update, the basher still refuses to quit and has multiple dummy accounts. "Ayaw niya pa rin tumigil ang dami niyang dummy accounts tignan natin," Whamos' partner threatened.
READ ALSO: Mystica Mourns the Death of Her Only Son Stanley Villanueva
What are your thoughts on this article? Just feel free to leave your reactions in the comment section.
Thank you for taking the time to read this. We aim to give the freshest and in-demand content to our visitors. Come back next time at PhilNews for more updated news.