Boracay Island Top Island in Condé Nast Traveler Readers' Choice Awards for Top 10 Islands in Asia
BORACAY ISLAND – The island was ranked first in Condé Nast Traveler's Readers' Choice Awards for Top 10 Islands in Asia 2022.
The Philippines is a home to several beautiful beach resorts. Undeniably, a lot of Filipinos prefer beach vacations rather than spending time in mountain resorts. Many people really try to see to it that they have at least one beach vacation every summer.
When it comes to beach resorts, one of the most popular destinations in the Philippines is Boracay. It is located in the province of Aklan and there are several ways on how to get there. You can travel to Kalibo Airport or also called Boracay Airport.
Many people love coming back to Boracay Island. It offers a lot of different experiences including water sports. You and your family can go snorkeling, boating, scuba diving, riding a banana boat, etc.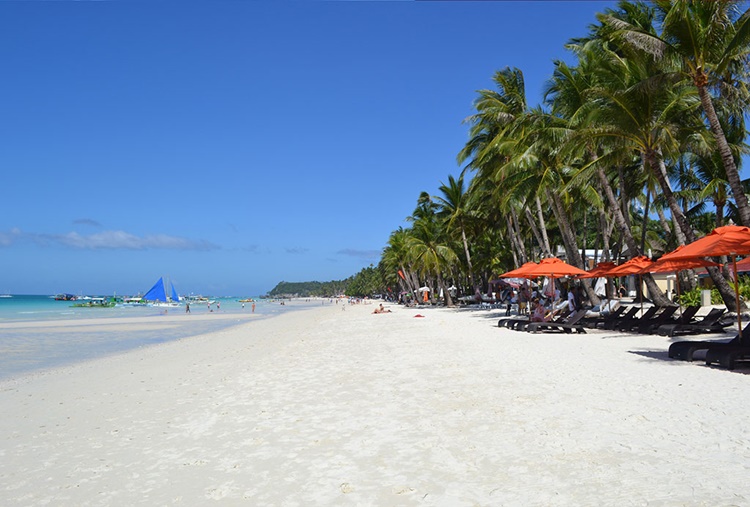 Boracay Island was previously closed for several months for its rehabilitation and the Filipinos and foreign tourists now enjoy a beautiful island. For several times, the island has earned recognitions.
Recently, Boracay Island landed in another ranking of the top islands in Asia. It topped the Condé Nast Traveler Readers' Choice Awards 2022. It garnered 95.13 while the second placer, Bali, Indonesia, was 93.9.
Another tourist spot in the Philippines, Palawan, also made it into the list of the Top 10 islands in Asia conducted by Condé Nast Traveler. Here are the Top 10 islands:
Boracay, Philippines 95.13
Bali, Indonesia 93.9
Koh Samui, Thailand 92.13
Langkawi, Malaysia 90.97
Phuket, Thailand 90.88
Phú Quốc, Vietnam 89.77
Sri Lanka 89.17
Palawan, Philippines 88.99
Okinawa & Ryuku Islands, Japan 83
Phi Phi Islands, Thailand 76.41
You may express your thoughts and reactions below through the comment section.
You may also follow us on Facebook, on Twitter, and subscribe to our YouTube channel Philnews Ph.
You may also read – DENR Stops Operation Of 10 Boracay Establishments