TYPHOON FLORITA DEATH TOLL – The National Disaster Risk Reduction and Management Council (NDRRMC) released an update.
A few days ago, some parts of the Philippines was hit by tropical storm Florita. The NDRRMC recently released an update regarding the deaths due to the typhoon and the number of people injured. As of this writing, the rescue team said that three (3) have been recorded and four (4) people were left injured by the calamity. Based on a report on ABS-CBN News, the fatalities include a 63-year-old man from Cagayan and a 56-year-old man from Pinukpuk, Kalinga. More updates may be posted soon.
Northern Luzon Ravaged by Typhoon Florita
4000 People in Northern Luzon are Affected by Cyclone Florita
Northern Luzon hit by cyclone Ma-on formerly knowd as Florita and more than 4000 people have been impacted and affected.
According to a report released on Wednesday by the National Disaster Risk Reduction and Management Council (NDRRMC), Florita had an overall negative impact on 4,646 people, or 1,344 families, in the Cordillera Administrative Area, Cagayan Valley, and Ilocos region.
311 families were housed in evacuation facilities, while 154 households were hosted by friends and family. 1,013 individuals, or 290 households, were evacuated in total.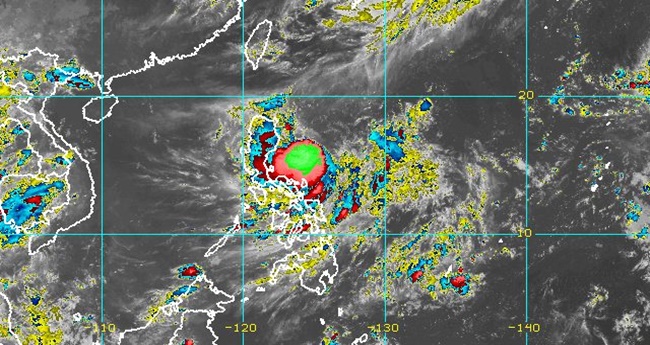 Based on the report of Phil.Star, after unleashing torrential rains and powerful gusts, Florita left the Philippine area of responsibility on Wednesday morning. It swept the northern Philippines on Tuesday and made landfall in Isabela.
Tropical Cyclone Wind Signal No. 1 was still flying over some of Luzon even after the storm passed outside of the country's jurisdiction. In the Ilocos and Bicol regions, there were five rain-induced landslides and six flooding occurrences, according to the NDRRMC.
Ilocos area, CAR: seven roads and seven bridges, the Bicol area and Cagayan Valley are still impassable. The NDRRMC also reported that there were power shortages in thirteen municipalities and cities. Five locations' power supply have since been restored.
The report also mentioned that, typhoon Florita also caused work and school to be suspended. Over two years after the outbreak, the Philippines reopened their classrooms for in-person instruction as Florita hit.
The Ilocos, Bicol, and CAR regions of the Philippines, according to the NDRRMC, have received food packs, hygiene kits, and tents for individuals impacted by the storm.
Meanwhile, According to a statement published on Facebook by the press secretary for President Ferdinand Marcos Jr., public schools were shut down for two days starting on Tuesday throughout the national capital region, which includes Manila and the provinces of Cavite, Laguna, Rizal, Bulacan, Zambales, and Bataan.
You may also visit: FloritaPH: PAGASA Releases Latest Weather Update for Wednesday (Aug 24, 2022)