Feng Shui Experts Recommend 12 Lucky Fruits for New Year's Eve 2022
Here is the list of twelve (12) lucky fruits that can allegedly bring good luck, wealth and good health upon celebrating New Year's Eve 2022.
Throughout the past few years, many people all around the world including the Philippines have been preparing delicious and mouth-watering meals during the New Year's Eve celebration.
A lot of Filipino people were buying round fruits with attractive colors believing that it can bring luck, prosperity, and good health for the entire year. It has been already a part of the Filipino culture and tradition every New Year's Eve.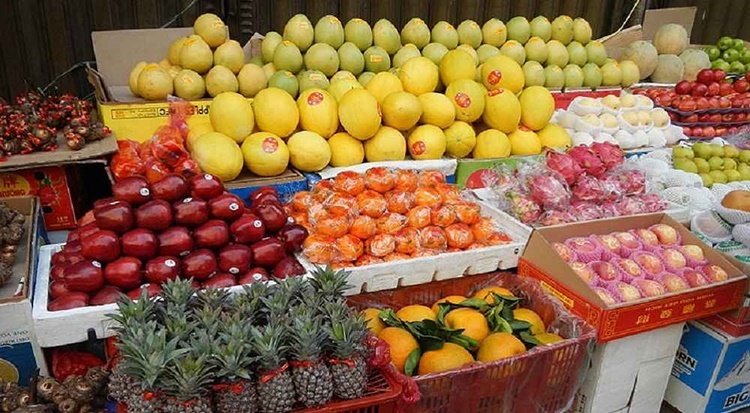 Several Feng Shui experts have been giving tips to people on how obtain luck and fortune. Most of them were suggesting fruits, which will allegedly bring good health and wealth on the upcoming Year of the Water Tiger.
Experts suggest some lucky fruits that we can serve during New Year's Eve 2022 celebration:
Lychee
It has a red color, which represent good fortune and happiness. It can last from five to seven days in the fridge but two to three days in room temperature.
Banana
A cluster of bananas symbolizes unity and yellow color represents happiness.
Grapes
Its usual color were purple, green, and red. It signifies luxury, prosperity and wealth.
Watermelon
According to the experts, it can allegedly bring prosperity and good health to the body.
Lemon
The citrus smell drives away bad vibes and symbolizes, protection, energy cleaning and cleanliness.
Pomelo
People believe that this large form of citrus fruit can attract prosperity and its pink pulp signifies good health.
Apple
It is said to bring harmony to the house and symbolizes peace and health.
Avocado
Aside from having a lot of health benefits, its purple and green color signifies prosperity
Orange
Its round shape represents money and great fortune
Pineapple
It contains numerous round-shaped eyes that represents money, coins or wealth.
Peach
This fruit symbolizes long life, good health, happy relationship, and prosperity
Pomegranate
According to belief, it signifies happiness, attracts luck and good health.
What can you say about these lucky fruits? Just feel free to leave your comments and reactions to this article.
Thank you for visiting Philippine Trending News (Philnews.ph). You may also follow us on the following social media platforms; Facebook, Twitter, and YouTube