What Is Travesty In Tagalog? (Answer)
TRAVESTY IN TAGALOG – There are several words in the English language that do not have a direct translation to Tagalog. As such, we need context to fully understand them.
In this article, we are going to learn about the Tagalog translation of the word "Complex" based on context. Furthermore, we are going to provide you some example sentences translated from English to Tagalog.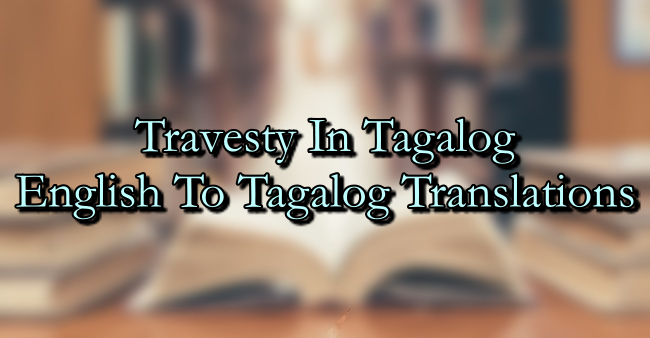 Travesty can be translated as "lapastangan". Here are some example sentences:
Peter said It was a travesty of justice to evict them from their home.
Hector's marriage to Eva was a complete travesty.
Eating cold pizza is such a travesty.
The entire event was a travesty waiting to unfold.
It would be a travesty of justice to put an innocent man in jail
In Tagalog, these sentences can be translated as:
Sabi ni Peter, isang lapastangan ng hustisya ang pag papaalis sa kanilang tahanan.
Ang kasal ni Hector kay Eva ay isang napakalaking lapastangan.
Ang pagkain ng pizza malamig ay lapastangan.
Ang bung kaganapan ay isang malaking lapastangan na naghihintay.
Ito ay isang lapastangan ng hustisya upang ilagay ang isang inosenteng tao sa bilangguan
For other English-Tagalog translations:
VISIT: English To Tagalog Translate – List of English-Tagalog Word Translation