Carpio Says Sinovac Donations Used To "Soften Impact" Of China's March To PH Waters
SINOVAC DONATIONS – China's vaccine donations could possibly be a way to "soften" its encroachment to Philippine territorial waters.
This was the sentiment echoed by Retired Senior Associate Justice Antonio Carpio. During an interview with ABS-CBN, Carpio stated:
"It is possible that China is encroaching on our maritime zones but softening it by sending us vaccines, by donating to us vaccines"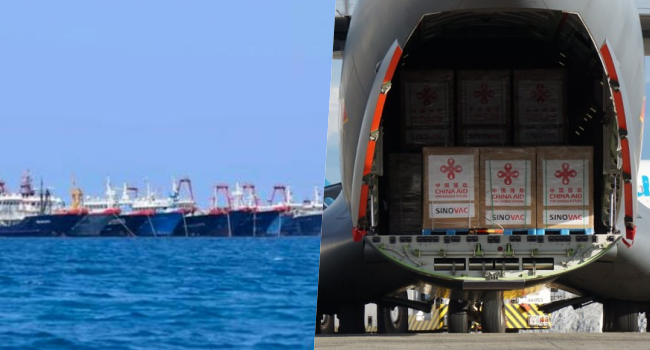 Recently, 220 Chinese vessels were reportedly spotted approaching Philippine territory manned by "Chinese Maritime Militia". According to an article from Inquirer, the ships were spotted at the Julian Felipe Reef in the West Philippine Sea.
Carpio added that the donations were simply part of China's "Public Relations" effort to "soften the blow". Furthermore, he emphasized that the Philippines should not fall for such tactics.
As such, he encouraged the government to accelerate their vaccine procurement from Western nations. With this, he said that it shows that the Philippines would not be "independent" and "soft" on China.
"Whenever they do something like that, they soften it with appeasement. They are trying to appease us by sending us vaccines", he added.
For several years, the Philippines has struggled to cement its authority over the West Philippine Sea and its resource-rich islands and marine life. Meanwhile, during President Rodrigo Duterte's campaign for the presidency, he vowed to take a Jet Ski with the Philippine flag to the Chinese-occupied islands in the West PH Sea.
However, the country has made poor progress with regard to securing its sovereignty over the islands. Due to this, some government officials expressed concern about China's encroachment to the country.
Thanks for reading. We aim to provide our readers with the freshest and most in-demand content. Come back next time for the latest news here on Philnews.
READ ALSO: Customs Issued Warrant of Seizure to Chinese Vessel Lack of Permits