What Is The Scientific Name Of Great Egret? (ANSWER)
SCIENTIFIC NAME OF GREAT EGRET – In this topic, we are going to identify the scientific name of Great Egret.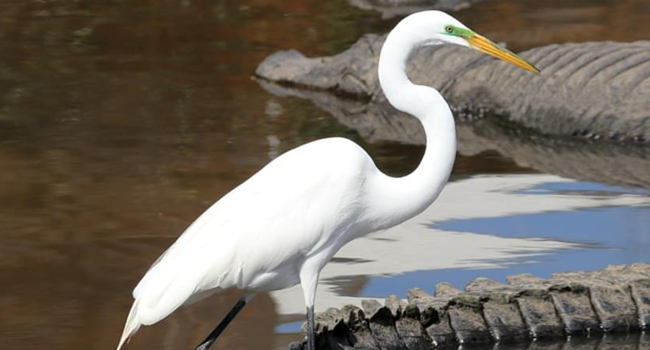 Also known as common egret, large egret, great white egret, great white heron, it is a large, widely distributed egret species in the heron family Ardeidae.
The bird has four subspecies found in Asia, Africa, the Americas, and southern Europe and is distributed across most of the tropical and warmer temperate regions of the world. It falls under the Least Concern list in the IUCN Red List.
It is a large heron with all-white plumage and stands up to 1 meter or 3.3 feet tall. It can measure 80 to 104 centimeters or 31 to 41 inches in length, and have a wingspan of 131 to 170 centimeters or 52 to 67 inches.
The egret can be distinguished from other white egrets by its yellow bill and black legs and feet.
Scientific Name

The binomial name of great egret is Ardea alba.
Ardea is a genus in the heron family Ardeidae. It is the Latin term for "heron".
The specific epithet alba, is the Latin term for "white".

The great egret, as mentioned has four subspecies:
Ardea alba alba | found in Europe and across the Palearctic.
Ardea alba egretta | found in Americas
Ardea alba melanorhynchos | found in Africa
Ardea alba modesta | eastern great egret | found in India, Southeast Asia, and Oceania
READ ALSO: What Is The Scientific Name Of Common Tern? (ANSWER)