Philippine Airlines Reopen Flights To Panglao Island on November 22
PHILIPPINE AIRLINES – The Philippine Airlines recently said that it will resume its flights between Manila and Tagbilaran starting Nov. 22.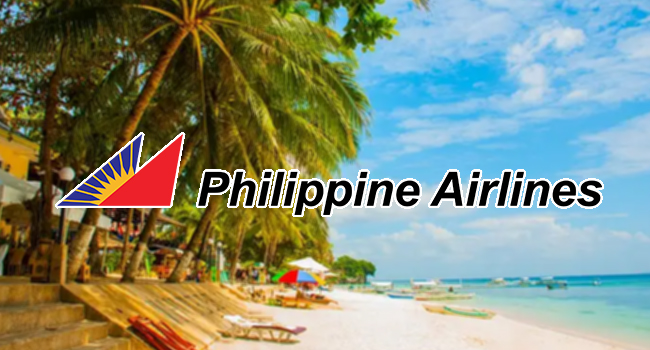 The airlines added that they will resume its flights starting on that day with thrice weekly flights, which is every Wednesday, Friday and Sunday. This is in lieu of the reopening of Bohol to domestic tourism, according to ABS-CBN News.
Here is the list of the following flights:
Flights To Bohol

PR4773

departs NAIA T2 every Wednesday at 1PM and arrives in Panglao Airport at 2:20PM

PR2777

leaves NAIA T2 every Friday and Sunday at 2:40 PM and touches down in Panglao at 4PM.

Flights to Manila

PR4774

departs Panglao Airport every Wednesday at 3:15PM and arrives in NAIA T2 at 4:30PM

PR2778

leaves every Friday and Sunday at 4:40PM and touches down in Manila at 6PM. 
Domestic tourist travelers to Bohol are required to register at Bohol's website (tourism.bohol.gov.ph) prior to their flight.
They are also required to take an RT-PCR test within 72 hours before departure from Manila. Once a negative test result is secured, they can register and get their QR codes via the aforementioned website. They are also required to have a confirmed booking at a DOH-accredited hotel.
The Bohol local government will also provide guided itineraries to travelers and implement strict health protocols.
For those who will stay in Panglao for more than 5 days, they are required to get another RT-PCR test from accredited service – providers stationed in the island, based on the report.
What do you think of this report? How will you react to this? Let us know more about it in the comments below.

READ ALSO: Philstar on Twitter Trend for Fierce Headline on #NasaPusoKoAngPangulo
Check out our latest news at philnews.ph or in our following social media pages
Facebook: /PhilNews
Twitter: @PhilNews247
Instagram: @philnewsph