Patients Stuck In Hospital Tents Due To COVID-19 Test Processing
PATIENTS STUCK IN TENTS – As the number of COVID-19 cases spike in the Philippines, hospitals have now resorted to tents as patients flood facilities.
According to the Department of Health (DOH), the reason why patients are placed in hospital tents are due to long processing time of COVID-19 test results. Based on an article from ABS-CBN, Health Undersecretary Leopoldo "Bong" Vega said:
Now the issue here really is, the turnover of patients in the holding area can only be made fast if the results of the RT-PCR tests are fast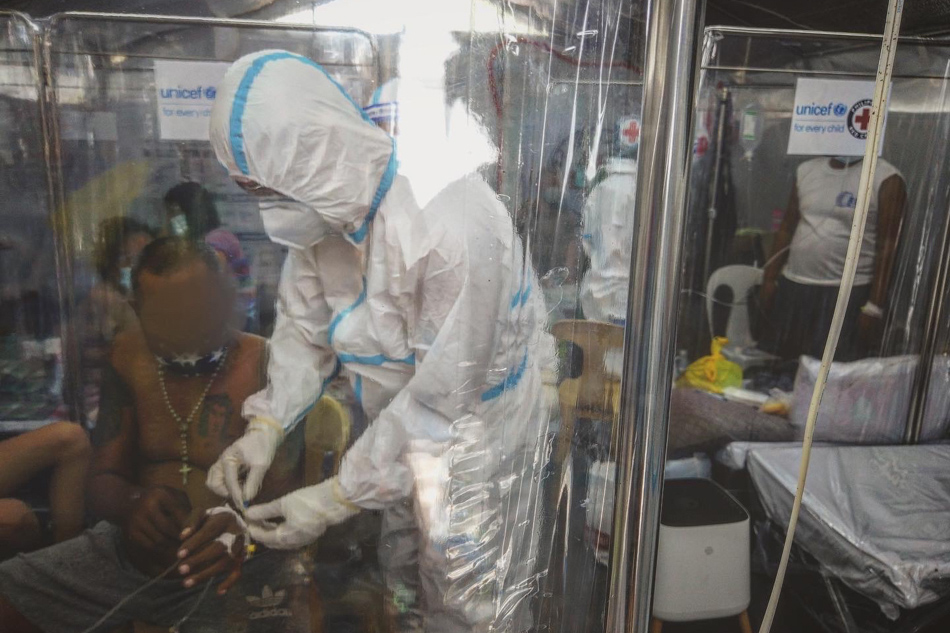 Earlier, the DOH stated that the turnaround time for the PCR test was around 48-56 hours. Meanwhile, GenXpert machines could process the tests within 24 to 27 hours.
As per the article, Vega said that hospitals have since resorted to using tents to hold patients waiting for their coronavirus results. Furthermore, he added that patients that are merely suspected cases of COVID-19 cannot enter hospitals unless found positive.
Vega also explained that the holding grounds were a "defense mechanism" for hospitals to properly manage their patients. Meanwhile, those who can test positive in the rapid tests would be directly directed to COVID-19 wards.
"I think hospital administrators or hospital directors must come up with innovations about how they can best put their patients in a holding area, whether they want to put it in a tent or a section of a hospital"
Last month, hospitals have warned that the were reaching full capacity for COVID-19 patients. However, the government required 20% of beds in private hospitals and 30% of beds in public hospitals to be reserved for coronavirus patients.
Sadly, most hospitals failed to comply with the demands due to limitations and flooding of patients.
READ: Duterte Scolds COVID-19 Frontliners For Airing Concerns, De Lima Reacts