Seven Negrense Soldiers In Cebu Tests Positive For Coronavirus
SOLDIERS IN CEBU TEST POSITIVE – According to a spokesperson for the military, seven soldiers from Negros Occidental stationed in Cebu were positive for the coronavirus.
Based on the statements of Major Cenon Pacnito III, spokesperson for the 3rd Infantry Division, the seven soldiers were among the 40 military troops who returned to Negros Oriental on June 23, 2020.
According to the spokesperson, the soldiers were assigned as part of the augmentation troops. However, they were earlier assigned to quarantine protocol control points n Cebu, the COVID-19 hotspot in the Philippines.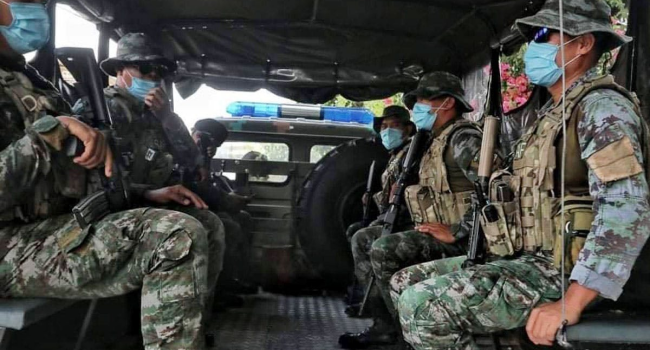 READ: Coronavirus Cases In Cebu City Tops Quezon As New COVID Hotspot
They were assigned there to help fellow military frontliners fight the spread of COVID-19 in Cebu. But, based on an article from the Daily Guardian, the troops were needed back home by the 302nd Infantry Brigade based on Negros Oriental.
According to Pacinto, the soldiers returned home to assist the infantry brigade in anti-insurgency efforts. But, upon arriving at Negros, they were immediately placed under quarantine.
Sadly, seveon of the 40 soldiers that came through the island started having symptoms of COVID-19 while they were under quarantine. Due to this, the soldiers underwent a swab.
However, the test came out positive for the returnee soldiers. Meanwhile, the remaining 33 were said to be asymptomatic. But, the test results for the swab tests are still pending.
Along with this, the soldeirs who were with the sick patients have already been informed and are now subject to swab testing.
Thanks for reading. We aim to provide our readers with the freshest and most in-demand content. Come back next time for the latest news here on Philnews.
Like this article? READ ALSO: COVID–19 Patients Fill Cebu Private Hospitals, Nurses Want To Quit