BTS Fan Used Grandpa To Trick Kindhearted Girl Into Giving Money For Merch
BTS FAN USED GRANDPA – A netizen shared a story about how a girl used her own grandfather for a scam.
According to Twitter user LaineyBogzz, a girl with the tag @sharlenelouise4 pulled her heartstrings and scammed her. In her Twitter, she posted:
Okay, everyone. So this girl, @sharlenelouise4, scammed me. It wasn't just any kind of scam. This girl appealed to my emotions and successfully scammed me with Php10,000 of my hard-earned money, and for what? So she can fund her BTS merch. All screenshots are below.
It started when Sharlene asked for help from Elaine. Sharlene said that her lolo needed goods as the local government didn't give much relief goods in their area. So, she asked Elaine if she could lend her money so she could buy necessities for her grandpa.
Being a kindhearted person, Elaine didn't hesitate to send money as Sharlene had appealed to her emotions. At first, it was all fine and good as Sherlene sent photos of the sack of rice and groceries she bought for her grandpa.
After Elaine saw how happy Sharlene's granda was, she decided to go the extra mile and send another P5,000 for their food.
Then, it turned out that the reason Elaine was so kind to Sharlene was because her grandfather passed away some weeks ago. Because of this, she could easily empathize with Sharlene.
Afterward, Sharlene still sent photos of the groceries she got for her grandfather. It seemed like everything was still on track. But, things changed when Elaine posted BTS merch on her stories on social media.
Being an Army (BTS Fans) herself, Sharlene asked how much her BTS merch cost. However, she said that she was asking for a friend.
Being the biggest group in the music industry right now, BTS merch get sold out almost instantly. Not only that, their merch are also a fair bit pricy.
After a bit of small talk, Sharlene began to do some shady things behind Elaine's back. Instead of buying the medicine, groceries, and paying for the doctor's appointments, Sharlene went and bought her own BTS Merch with the money Elaine gave her for her lolo.
Worse, she had the audacity to post it on her social media, which instantly caught the attention of Elaine.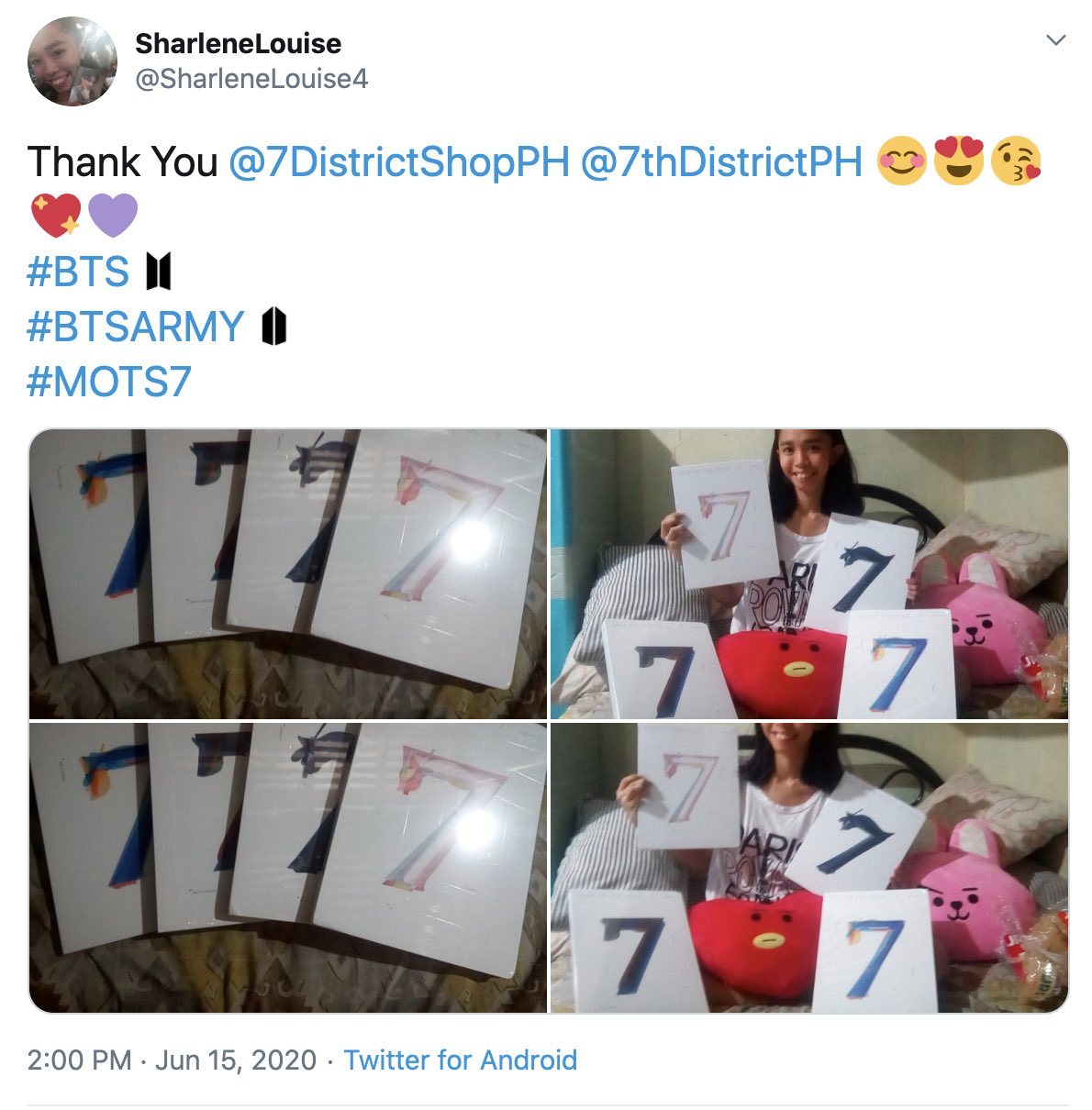 Sadly for Sharlene, Elaine contacted the merch supplier and told them the situation. They even took back the albums from her.
@sharlenelouise4 You have lost your credibility to me, and to all people who will get toread this. Pati ibang friends ko sa IG pala hiningan mo ng tulong. AND WHAT'S WORSE, GINAMIT MO PA YUNG NANANAHIMIK MONG LOLO NA NAGPALAKI SAYO! ANONG KLASENG TAO KA?
Sadly, even with all the apologizing Sharlene did, she already lost her credibility to Elaine and thousands of fans of BTS for what she did. Worse, she even used her grandfather who had nothing to do with any of it.
See the full thread here.
READ ALSO: Crazy Netizen Goes Viral After Creating Creepy Kite
comment(s) for this post "BTS Fan Used Grandpa To Scam People In Giving Her Money For Merch". Tell us what you think abut this post by leaving your comments below.