Here are some of the movie/TV series suggestions amid the enhanced community quarantine
Prominent Pinoy filmmakers have these movie/TV series suggestions that people could watch amid the enhanced community quarantine.
In these times that people have limited access to things that would entertain them, one good option is just watching movies at home. Amid the "lockdown", netizens have been sharing online what activities they are doing in order to beat boredom while at home.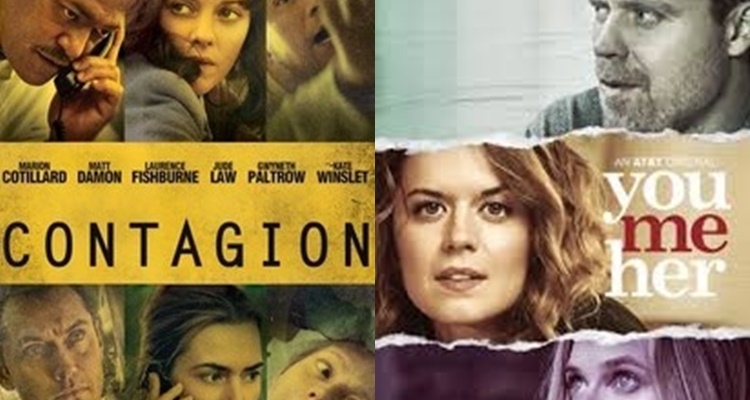 One of the basic entertainment that people are doing right now is the movie marathon. Here are some of the movie suggestions from Pinoy filmmakers that you can add to your binge-watch list, based on the article from Inquirer.
Actor/director Ricky Davao said that aside from watching the news in order to be updated, he also recommends the movie Contagion. "It's prophetic. It's like it's only been shot today. Grabe! Everything in the movie is happening now. It's also really sad hearing common friends leaving us because of COVID-19. We really have to stay home! Let's all follow proper hygiene. Stay safe, and pray!" he said.
Cannes-winning director Brillantes Mendoza suggests the American-Canadian comedy-drama series You Me Her which is currently streaming on Netflix. The director who is known for his politically-engaged indie films described this romantic series: "Basta! It's different. It's witty. It shows a culture that's so unlike ours. I figured that it's also nice to have a peek at what's considered mainstream or popular with people in other countries."
For Direk Andoy Ranay, Insidious 1, Insidious 2, The Exorcist, and World War Z would be exciting to watch amid the community quarantine as he believes that watching horror movies can help lose weight. Meanwhile, romance film director Jun Robles Lana suggests comedy movies such as Bridesmaids and Airplane! For Lana, watching funny films makes him relaxed.
Based on the article, here are some other suggestions from Pinoy directors:
Auraeus Solito aka Kanakan Balintagos – Rosemary's Baby, The Brood (movies on Netflix); Elite, Giri/Haji (series)
Carlo Enciso Catu – Whispers of the Heart, Only Yesterday, Kiki's Delivery Service, Totoro, and Spirited Away.
Howard Yambao – Eternal Sunshine of the Spotless Mind
What can you say about this?
READ ALSO: Matteo Guidicelli Reacts To Manny Pacquiao's Advice About Mother-In-Law