All The Bright Places: A movie review from a best-selling novel
All The Bright Places Movie Review – This movie is based on the best-selling novel of the same name by Jennifer Niven who also co-wrote with Liz Hannah for the film.
It is about the story of two young people who found love amid the pain that they feel. Voilet, played by Elle Fanning, is amid grief for losing her older sister in a car accident while Theodore played by Justice Smith, who prefers to be called Finch, is struggling to leave his dark past behind.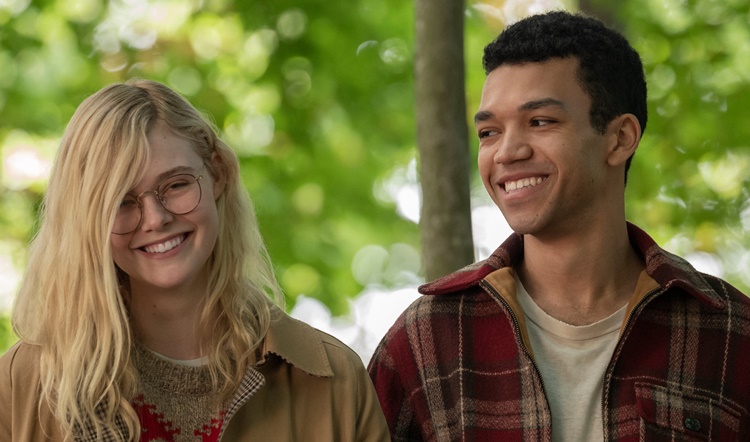 They met at an unexpected time. Violet was standing on a ledge at a bridge where the car accident happened and Finch was doing his running routine. Smith is proficient enough in incorporating the jolliness of his character with his dark episodes when he is consumed by his past.
Despite that dark past, Finch was able to show brightness for the grieving Violet. They bonded when they have to do a Geography project together. They visited various places that became a magical haven for both of them. With this cinematography is at work.
On the other hand, Smith's character was afraid to show other people that he is also suffering inside, even to the girl that woke up the wonderful feelings inside him. Their dramatic moments accompanied by good musical scoring prompts tissue-passing scenario.
All The Bright Places may be tackling sensitives topics such as grief, desire to end someone's life, and mental health but it was narrated in a delicate way.
Violet ended the movie with a tear-jerker narration of how Finch affected her life and her perceptions of people and things around her.
"You are all the colors in one, at full brightness." ― Jennifer Niven, All the Bright Places
Watch the trailer.
READ ALSO: James and Pat and Dave: Movie Review of Star Cinema's Rom-Com
comment(s) for this post "All The Bright Places Movie Review: Two People Found Love Amid Pain". Tell us what you think abut this post by leaving your comments below.