Manapla Town Road Mishap Left With Four Fatalities
MANAPLA TOWN- A road accident in Manapla town involving a sedan and motorcycle has left with four fatalities, which included one minor.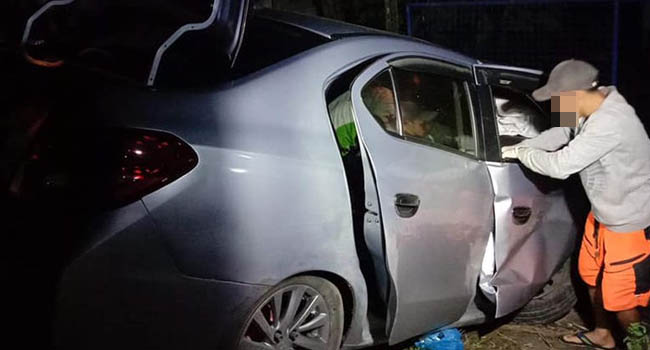 According to ABS-CBN News, the minor, identified as Jeljuredu Labrador, 15 years of age, was in a motorcycle when he was hit and trampled by a sedan until it fell in a canal in Barangay Tortosa.
Labrador died, as well as the three out of five passengers of the vehicle, which were identified as Angeles Salmorin, Delina Cabana at Dolores Granada, due to multiple injuries in their bodies.
As per the report, Police Capt. Jaynick Bermudez, chief of the local Municipal Police Station reported that the driver of the vehicle who was supposed to take the passengers to a faith healer dozed off, which probably caused the mishap.
Investigators are currently inquiring as to the location of the hospital where two more passengers were injured. The driver of the sedan does not want to be interviewed nor will he make a statement regarding the incident.
What do you think? How will you react to this? Let us know more about it in the comments below.
READ ALSO: Sarah Geronimo's Bodyguard Claims Matteo Guidicelli Punched Him During Civil Wedding
Check out our latest news at philnews.ph or in our following social media pages
Facebook: /PhilNews
Twitter: @PhilNews247
Instagram: @philnewsph