Horrific Video Of Students Being Plowed By Speeding Jeepney In Makati
STUDENTS PLOWED BY JEEPNEY – A horrific incident befell students as they were crossing a pedestrian in Makati city Tuesday night.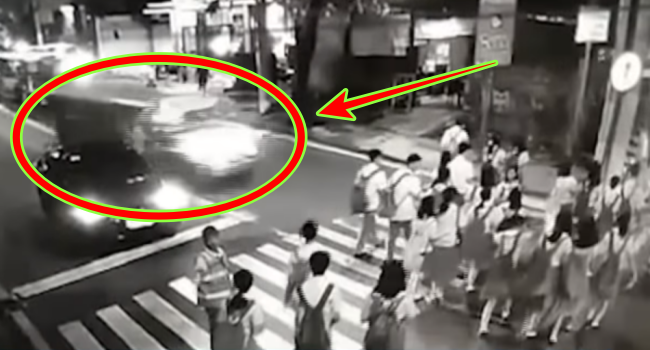 In the video, you could see that the traffic light signaled cars to stop so that the group of students could cross. There was even a traffic enforcer that led the group and signaled vehicles to stop.
There was one car that had already stopped. However, as the students were crossing, a speeding jeepney failed to stop and kept going, plowing through the group of students.
Bodies went flying as the jeepney finally went to a stop on the next block. People nearby were quick to help the students and called for medical help. However, the incident caused the death of one student while injuring 6 others.
As per the report, the Makati Traffic Bureau, the driver stated that he lost control of his vehicle. He was arrested and faces several charges.
The students that were injured were:
Donita De Chavez
Sherjen Arucan
Alvin Regalario
Wedel Ponce
Dexter Aquino
Andrei Nico Dela Cruz
The student that had died was Jules Villapando.
Thanks for reading. We aim to provide our readers with the freshest and most in-demand content. Come back next time for the latest news here on Philnews.
Like this article? READ ALSO: Road Accident In Manila Left With 1 Dead, 6 More Injured