Here Is The List Of Top 10 Filipino Movies You Need To See This 2020
TOP 10 FILIPINO MOVIES OF 2020 – It's been a good couple of years for the Filipino film industry! We've started to move past the generic family-oriented films that have shackled so much potential in cinema.
We started to move past love teams and produced massive hits such as "Hello, Love, Goodbye" which truly showcased how versatile Filipino actors could be.
With that being said, here is the list of the Top 10 Filipino movies in 2020 that we need to see!
Fluffy and Fream
There's still much left to say about Alessandra De Rossi's directorial debut romantic film featuring Piolo Pascual. From the trailers, the film sets out to be a story of two couples going through the tides of their relationships.
Love Or Money
Coco Martin and Angelica Panganiban are teamed up for the first time for this romantic film. The Plot of the film has yet to be revealed but this was set to be Star Cinema's latest Valentine's flick.
Watch List
This is Alessandra De Rossi's second entry on the list! The crime drama highlights events based on the real-life drug war the Philippines is facing.
It follows the story of a widowed mother whose husband becomes a casualty in the drug war. Fueled by her will to protect her children, she dives into the game and finds herself in battling her own demons.
Fan Girl
This film gets Meta as Paulo Avelino plays himself in a movie that centers on a teenager who finds herself stuck with a celebrity she has a major crush on inside a mansion.
However, even as it seemed like cloud-nine, she slowly realized that she doesn't know the celebrity as well as she thought she would.
Whether the Weather is Fine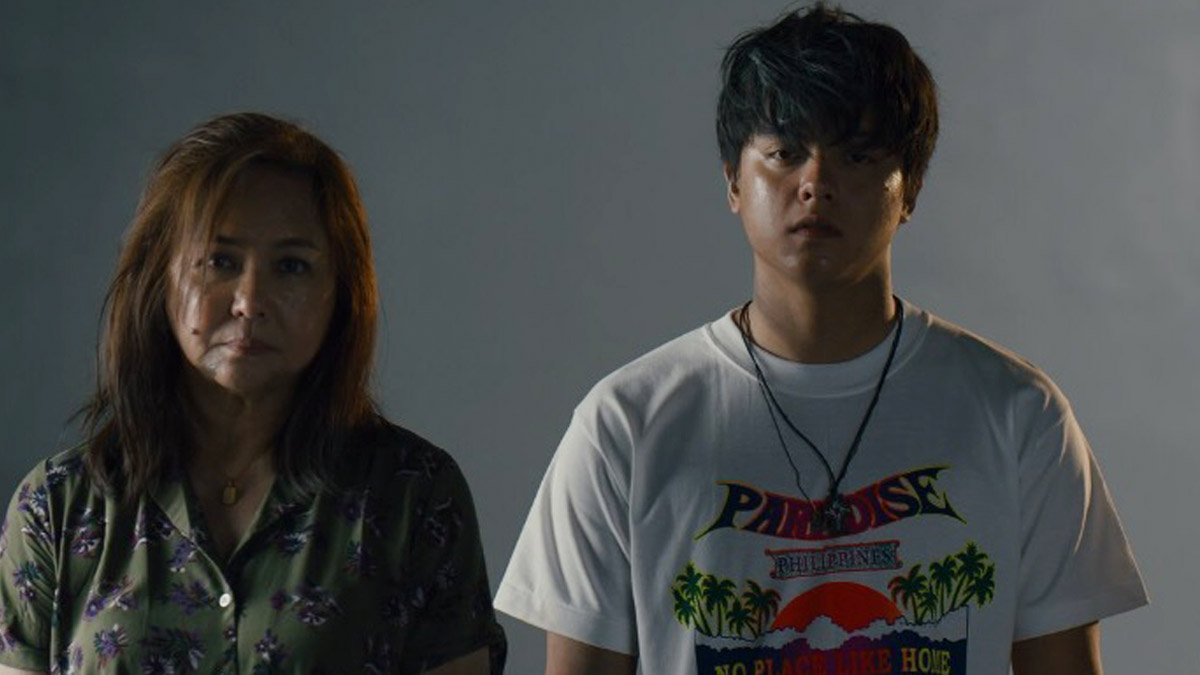 During the aftermath of Yolanda, the Filipino people were left in ruin. Hundreds of families lost homes and loved ones to the massive storm.
This movie, starring Daniel Padilla and Charo Santos-Concio as a mother and son duo, pays homage to the survivors and tells a story of hope, love, and resilience after loss.
Night Shift
Filipino horror is something that needed many improvements – luckily, it did! The previous iterations of horror flicks highly depended on predictable jump scares, however, this film is not.
Yam Laranas' Night Shift is an eerie vision of isolation. Just from the trailer, you could tell that it sets a premise and dwells on a unique storyline that revolves around demonic resurrections.
Viewers follow Yam Concepcion as she plays an overworked assistant of a pathologist who has to spend the night in the morgue only to find herself isolated as dead bodies begin to reanimate.
James and Pat and Dave
Ronnie Alonte is back as James in the spin-off to the massive hit "Vince and Kath and James".
Following the aftermath of Kath and Vince's (played by Julia Barretto and Joshua Garcia) happy ending, James is left to tackle the tides of his emotions and sets his own journey forward.
Block Z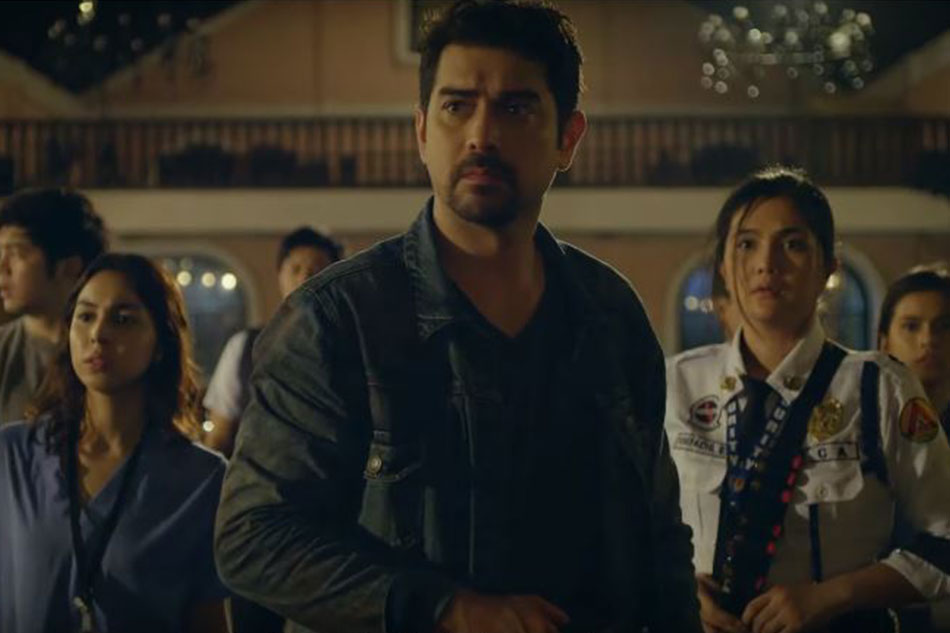 What's the one thing we always dreamt of happening but were too afraid to see in real life? Zombies in the Philippines! Growing up on zombie flicks, we made scenarios in our heads about what would happen if a zombie apocalypse hit our schools.
Block Z brings that to life on the silver screen! Following massive success on "Dead Kids", Mikhail Red does another youth-centered thriller.
After a viral epidemic breaches the city, a group of University students must stick together to survive. However, due to panic and fear, humans could sometimes prove to be worse than the dead.
Death Of Nintendo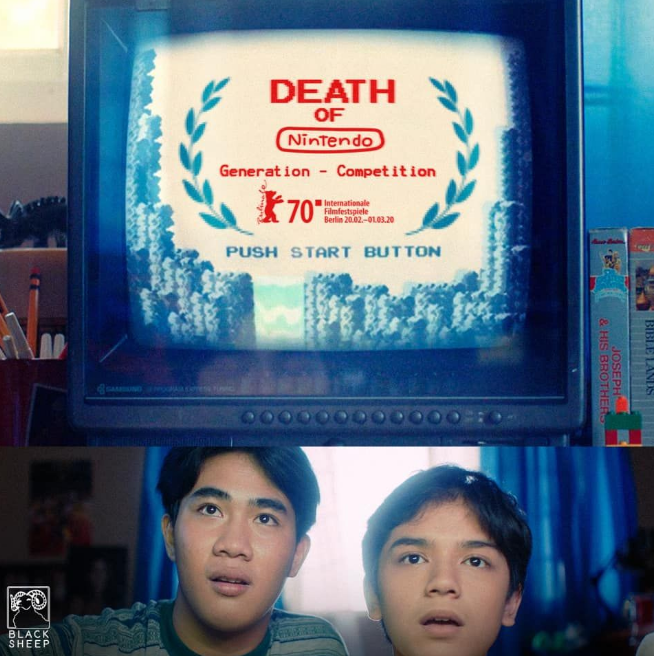 What could stop young kids from giving up playing on their old Nintendo's? Apparently an impending eruption of a volcano!
The movie directed by Raya Martin takes us on a nostalgic trip down memory lane through the lens of four 13-year old friends.
Due to blackouts across the country caused by earthquakes leading to the eruption of Mt. Pinatubo, kids were forced to stop playing video games and go outside.
This begins their journey into self-discovery together as they deal with new dilemmas such as first loves, circumcisions, and heartbreaks.
Hayop Ka! The Nimfa Dimaano Story
The long-awaited first-ever animated Filipino film for adults is finally here! This film is like an accumulation of growth in the Filipino film industry.
It doesn't shy away from the more adult themes of life and gives us a glimpse of the harsh realities of relationships.
The main character of our story, Nimfa Dimaano, is stuck between two lovers, his long-term janitor boyfriend, and a wealthy entrepreneur.
What will happen to the relationship? How do Nimfa and the rest of the ensemble grow because of the transpiring events? Those questions are certainly something we need to answer when we watch this film.
Like this article? READ ALSO: Pinoy Films: Highest-grossing Philippine Films From 2010 to 2019
comment(s) for this post "Top 10 Filipino Movies Of 2020 You Need To Watch". Tell us what you think abut this post by leaving your comments below.