Lady Who Berated Saleslady In Cebu City Mall Failed To Appear In Court
CEBU CITY – Medina Yamazaki, the lady in a viral video who berated a promodizer in a mall in Cebu City failed to appear in court.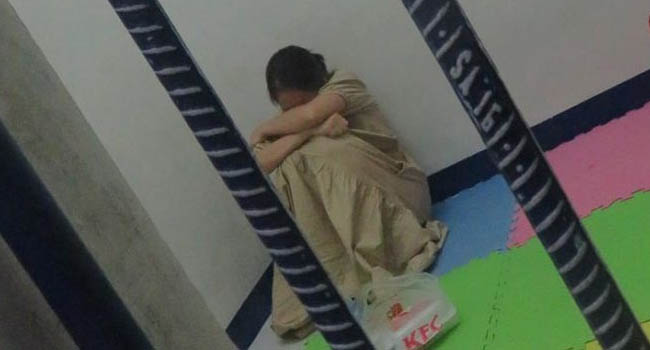 This is due to Yamazaki's arrangement on Tuesday morning, January 21, 2020.
According to SunStar, Virginia Vivencita Monteclar, Municipal Trial Court in Cities Branch 6 Acting Presiding Judge said that she cancelled the proceeding during which Yamazaki was supposed to enter her plea for simple malicious mischief, grave threat and slight physical injury charges she was charged for berating the promodizer Jennifer Fabiliar.
Her counsel Lawyer Elimer Espina, said that the accused was absent as her doctor ruled that she is not fit to face trial. Her Japanese husband was present in court.
Fabiliar said that she will still pursue the charges against Yamazaki. It has been remembered that she suffered a wound in the lower left eye and a bruise that caused her cheek to swell due to the incident.
Upon asking if she believed Yamazaki's insanity defense, Fabiliar said if she was really under medication, she should not have seen Yamazaki in a mall last Saturday, January 18.
Monteclar said that the court has the sole authority to decide on whether Yamazaki, a native of Negros Occidental, is considered "insane."
If she is rendered an unstable person, then the court may decide not to continue the trial.
Yamazaki was under the care of Dr. Renato Obra, chief psychiatrist at the Center for Behavioral Sciences of the Vicente Sotto Memorial Medical Center in Cebu CIty.
As per the report, Espina's report was contested by the court since it did not contain the police report about the incident between Yamazaki and Fabillar that was captured on a cell phone video that went viral online.
Espina was given 10 days by Monteclar to submit a revised report. Monteclar also ordered that Obra should submit his report on the accused within 30 days.
The report must include psychiatrist's evaluation on the accused's mental health, whether she could comprehend the legal proceedings in court. The court will also schedule a hearing to evaluate Yamazaki's fitness, which requires her physical appearance.
comment(s) for this post "Lady Who Berated Saleslady In Cebu City Mall Failed To Appear In Court". Tell us what you think abut this post by leaving your comments below.