El Nido in Palawan Among HuffPost's as 'Best Solo Travel Destinations'
EL NIDO – HuffPost cited El Nido in Palawan as one of this year's top 50 best solo travel destinations.
Philippines is blessed with gorgeous beaches and mountains. That's the reason why millions of tourists from different parts of the world came to visit and experience paradise life.
In a previous article, the online booking platform Hostelworld cited Siargao Island as one of the world's best backpacking destinations for 2020. They describe the island as "surfer's paradise" and "wave-riding capital."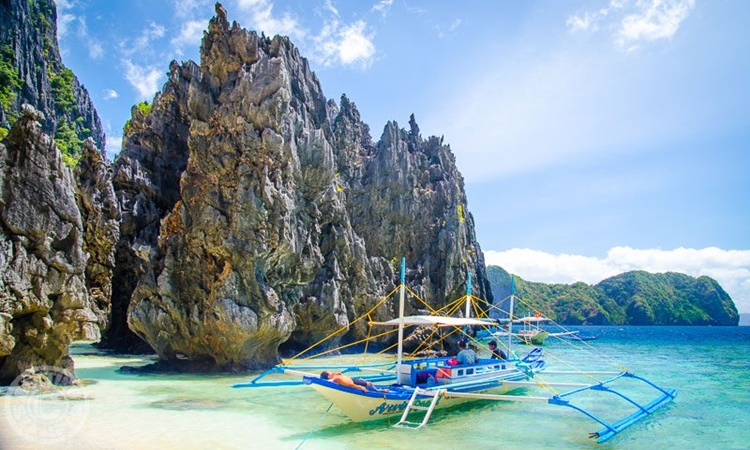 According to the American news website HuffPost, El Nido in Palawan is cited as one of the top tourist destinations for solo travelers. It is among the top 50 best solo travel destinations in the world.
The beautiful beach made it to the 24th spot. The list was made for people who want to take a solo trip to relieve stress and boost their self-reliance. Vancouver was named as the top best solo travel destination to visit in 2020. It has beautiful nature, a big city life, and beach.
Based on the report, HuffPost said they sought experts and travel bloggers to share the places that are best for solo travelers. Lamback of Youmelunch.com said, "The Philippines is a great place to travel solo in 2020." He said the beaches in El Nido, Palawan is among the things to look forward to.
"El Nido is full of beautiful beaches with endless water sports, boutique hotels, and design-led hostels — perfect for meeting other solo travelers… The island's famous boat tours are a great place for solo travelers to experience the culture with the comfort of a group," he added.
Here are the 50 awesome solo travel destinations:
Vancouver, Canada
Santiago, Chile
Malaysia
Slovenia
St. John's, Canada
South Korea
Rotterdam, the Netherlands
Accra, Ghana
Malta
Oman
London, England
Taipei, Taiwan
Medellín, Colombia
Napa, California
Georgia
Mexico City, Mexico
Tajikistan
Australia
Ecuador
Iceland
Ethiopia
Edinburgh, Scotland
Grand Canyon, Arizona
El Nido, the Philippines
Montenegro
Alberta, Canada
Istanbul, Turkey
South Island, New Zealand
Savannah, Georgia
Argentina
South Tyrol, Italy
Thailand
South Of France
Lisbon, Portugual
La Paz, Mexico
Budapest, Hungary
San Juan, Puerto Rico
Rwanda
Barcelona, Spain
Dubai, United Arab Emirates
Albuquerque, New Mexico
San Pedro, Belize
Cinque Terre, Italy
New York City, New York
Guatemala
Easter Island
Dublin, Ireland
Bhutan
Aspen, Colorado
Berlin, Germany
What can you say about this article? Leave your comments and reactions below.