The ex-partner of Jomari Yllana has these revelations about their failed relationship
Joy Reyes, the ex-partner of Jomari Yllana revealed the details of their relationship following the cheating allegations against the latter.
It can be recalled that Joy posted on her Instagram account a blind item about an actor-politician who left his family over a woman. She claimed that it was Jomari and she also corrected some of the details in the blind item. Joy said that the women that her partner is seeing are older than her and confirmed that there was money involved with this.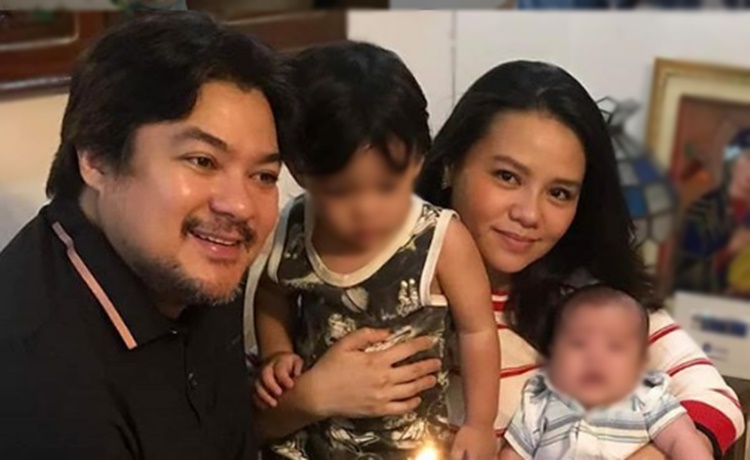 Digital talk show hosts Lolit Solis, Cristy Fermin, and Mr. Fu appeared to be affirming these allegations against Jomari. They said that the actor-politician has been doing this for a long time now.
In line with this, Joy Reyes revealed the flaws of her failed relationship with the father of her two babies. Talking to PUSH, she said that she had been crying over what happened to them. "I felt bad for my sons. They are so young and already fatherless. My heart felt it was being crushed non-stop as I think about their father, preferring to be with other women than to be with our little babies," she said.
Joy also revealed that Jomari promised to support their children and she was hopeful about that. However, there was no help that came from the actor-politician. "As I've mentioned, (social media post) we already have an agreement on his financial support for us. The problem is he's not abiding by it and even altering it just to spite me," she added.
The mother of Jomari's two little babies said that what he is doing to them is unfair. She added that her ex-partner even wanted her to bear everything and covered for him.
Based on the article, the ex-partner of Jomari Yllana has these revelations about their failed relationship.
"I was shocked to realize he is capable of fabricating stories just to make him the victim. So he cheated, he abandoned his family and yet, he is the victim. I'm done with this. I hope he will just let me and my sons have a peaceful life.

What I was asking for was so simple I was merely asking for the need of the family he left without remorse to be prioritized over the womanizing, the carefree living and the extravagant lifestyle which he is putting first.

It's not uncommon for his support to have lapses and I've been very understanding. Even when we see some lavish activities and stuff that he was posting on social media, his classic cars, sports cars, expensive gadgets and then telling us he doesn't have money, I didn't even complain, but discovering him living large, going out of town and out of the country trips with another woman, while he expects us to endure the scarcity is way beyond tolerable."

Joy's statement against Jomari / via PUSH
What can you say about this?
READ ALSO: Samantha Lo Officially Signing Off As Miss Grand Philippines 2019
comment(s) for this post "Jomari Yllana Ex-Partner Reveals Details Of Their Failed Relationship". Tell us what you think abut this post by leaving your comments below.