Isko Moreno Still Firm On Banning Vendors On Ilaya Street
ISKO MORENO – Manila City mayor Isko Moreno is still firm on restricting vendors from selling merchandise on Ilaya Street.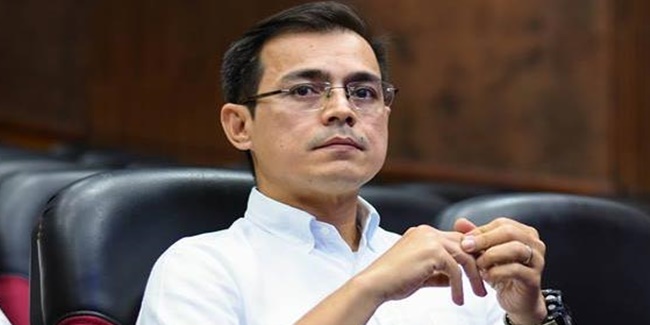 On November 11, Moreno made a surprise inspection at Ilaya Street in Binondo Manila, and expressed dismay as he saw piles of garbage in the street.
This prompted him to think on banning the vendors from displaying the goods in the said area.
"Kayo ba'y hindi nahihiya? Hindi ba kayo nahihiya niyan? O talagang baboy lang kayo sa bahay? Walang kusa, walang kusa kahit anong awa mo sa kanila,"
He eventually confirmed the ban on the street due to the vendors' "negligence to keep their areas clean."
According to Inquirer, a group of vendors went to the City Mall to plead Moreno on lifting the said ban on Ilaya street.
However, Moreno refused to meet with the vendors, further added that his hands are currently full. During a briefing, he said that the government gave the vendors a chance to sell in Divisoria but they paid the chance with filth.
He added that the government was currently restoring Ilaya Street via paving the road and fixing the tangled cable wires that are dangling because the vendors used them as a makeshift clotheslines for their merch.
The vendors claimed that the garbage came from mostly their stall owners or pedestrians. They further plead Moreno to let them sell their merch from the sidewalk of Recto Avenue. However, Moreno said that it is one of the nonnegotiable and prohibited areas since it is one of the busy thoroughfares.
"Where will pedestrians pass? In the middle of the street [and] in front of jeepneys and trucks speeding through the road? That is unfair,"
Based on the report, they continued to plead Moreno to lift the ban, further calling on him to understand their situation since he, too, was once poor. One of the vendors said this:
"You know how it feels to be hungry, to have stomach pains because you no longer have anything to eat. You should understand that because you experienced poverty,"

"We do not blame you, but you should not punish all of us because of the mistake of one person. It's almost Christmas, have mercy on us."
Moreno replied to what they said by saying that they could have been rich since being there for decades would give them enough time for them to do so.
"They should be thankful because they are being accepted by the people. How are they the victims here?"
What do you think? How will you react to this? Let us know more about it.
Check out our latest news at philnews.ph