FPX Wins Leauge Of Legends World Championship
FUNPLUS PHEONIX (FPX) – The League of Legends World Championship has come to a conclusion with China's number 1 team dominating the favorites from Europe.
Paris was ecstatic as the League of Legends World Championship Finals was about to take place. With the home-field advantage of Europe's G2 Esports, the team was poised to win the competition.
Their demanding semi-finals win over tournament favorites, Korea's SKT Telecom T1 showed that G2 could possibly be the best team in the World. However, they fell short when faced with China's Fun Plus Pheonix (FPX).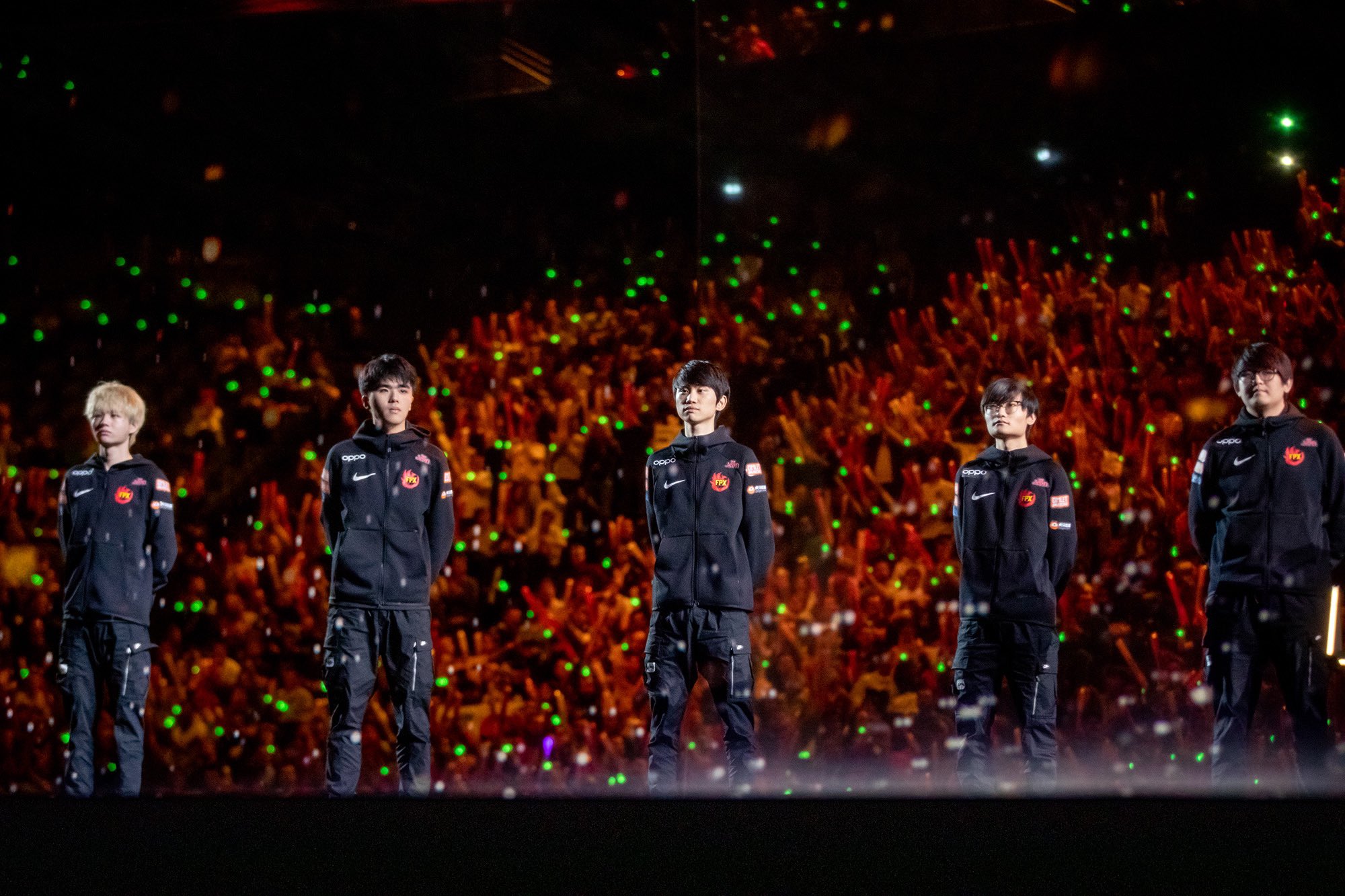 Both FPX and G2 were known to be aggressive and creative teams. Each of them willing to pull the trigger and make clutch decision making plays without hesitation.
Before the start of the matches, the analysts predicted that G2 would dominate the series. One analyst even said that G2 is the much better version of FPX.
In a twitter post, G2's bot lane, Perkz threw some banter at Fun Plus' mid lane Doinb. He tweeted that he "won't even be the second best mid at the finals".
Each of the analysts predicted that G2 would win except Jatt who changed his world championship bet to FunPlus in the last second.
The first game of the series started off with FPX getting their comfort picks. Their mid lane, Doinb, was on Nautilus, one of his most iconic mid lane picks.
But, G2 seemingly had a counter planned as they brought out Caps' Pyke mid. Unfortunately, they couldn't execute their plans the way they wanted to.
That was the case for the following games. At each turn, Fun Plus Pheonix outmaneuvered G2 Esports in a dominant fashion swept them 3–0 and got their first World Championship title.
The League of Legends World Championship has a prize pool of $2.225 million. However, there is still a crowdfunding component that could add millions more.
You can watch the full rebroadcast of the championship finale here.
Like this article? READ ALSO: Esports Degree Offered By Universities For Aspiring Pro Gamers