The Aged Mother – Summary Of This Japanese Folktale
THE AGED MOTHER – In this topic, we will now read the summary of a Japanese folktale of elderly wisdom and motherly love, The Aged Mother.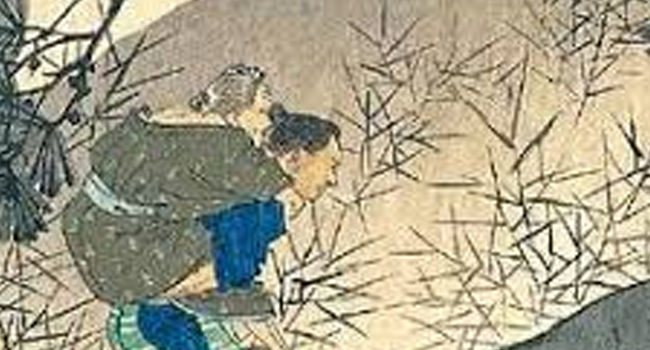 According to American Literature, this Japanese folktale was written by Japanese poet Matsuo Basho. The story is about the son and his mother going through the trials given by a cruel ruler who has a hard spot on the elderly people of his land.
Here is the summary of the story:
There lived a cruel ruler of the land who despises anything of failing health and strength, especially on the elderly. He made a proclamation to have the elderly sent to the mountain called Obatsuyama or the mountain where "the aged are abandoned" and leaves them to die.
In that land lived a man and his old widowed mother who are at the foot of the mountain. Upon hearing the proclamation, the man was compelled to sent the mother he loves to the mountain.
By the time he reached the summit, just before he climbed down the mountain, he was advised by his mother to follow the twigs she left laying on the ground while he was going up the mountain.
He could not bear leaving her so he went home with his mother and hid her beneath the floor where he tended her.
One day, the ruler wanted to boast his power and ordered anyone, even his wisemen, to make a "rope of ashes", which the son did with the help of his mother's wisdom by making a rope of twisted straw and burn the rope stretched on a row of flat stones on one windless night.
Knowing that he did not do it alone, he told the ruler that it was with the wisdom of his elderly mother that he was able to do such impossible task.
At first the ruler imprisoned the man but eventually, he came to his senses and cited the saying: "with the crown of snow, there cometh wisdom!". Hence, the proclamation was abolished and he custom was long gone.
READ ALSO: JAPANESE DEITIES- The Well-Known Gods And Goddesses In Japan
comment(s) for this post "The Aged Mother – Summary Of This Japanese Folktale". Tell us what you think abut this post by leaving your comments below.