Family of Victim of Former Calauan Mayor Sanchez Chooses Life Sentence Over Death Penalty
SANCHEZ – Former Calauan Mayor Antonio Sanchez's victim's family prefers life sentence over death penalty.
Recently, the case of the former Calauan Mayor was the talk of the town after some authorities expressed that he might be part of those who will be granted an early release. He was charged over the death of Eileen Sarmenta and Allan Gomez.
Sarmenta and Gomez were students of University of the Philippines Los Baños (UPLB). The young lady was given to the former Mayor by his men as a "gift". She was used before she faced death.
The looming release of the former sparked outrage of the public. Many are against the early release of the former politician and his victims' families were greatly disappointed and hurt by the possibility that he will be freed soon.
On the part of former Mayor Sanchez, he continuously asserts that he is innocent and it was just a plot by his enemies in politics. Based on a report on ABS-CBN News, he has never apologized to the families of his victims.
A Senate inquiry over the case was held on Monday. The mother of Allan Gomez, Illuminada, expressed that there was never a time that the former Mayor said sorry for what happened to her son and Eileen Sarmenta.
Illuminada even questioned herself if there is something that she has not done yet with regards to what happened to her son. The mother of Allan had to be brought to the infirmary as her blood pressure spiked.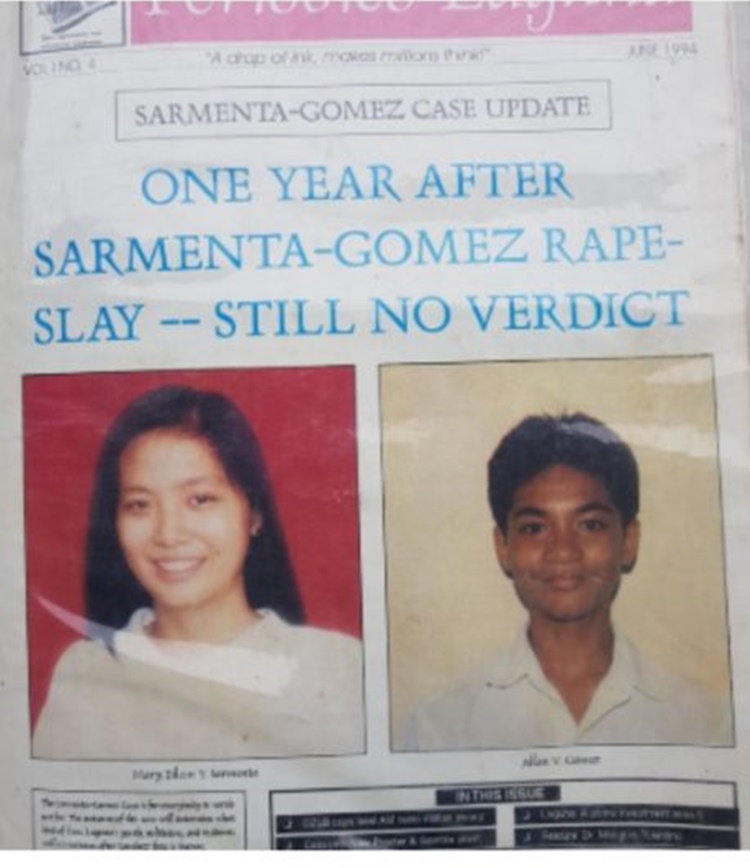 Based on the report, on the part of Eileen Sarmenta's mother, Maria Clara Sarmenta, she stressed that it greatly pained her and the memories of what happened came back to her. She admitted that she is chilling whenever she would see the former Mayor on television laughing.
"Sa totoo lang po araw-araw, gabi-gabi nanginginig ako everytime I see Sanchez on TV na tatawa-tawa pa siya," she said.
With regards to Maria Clara's initial statement agreeing to death penalty, the family of former Mayor Sanchez's victim backtracked it. As to her, being a Christian, she prefers life sentence now.
"When I thought it over, being a Christian I would rather have life sentence, because in death penalty it's only one injection tulog na siya. In life sentence, the prisoner would be given the chance to be reformed also." Maria Clara said.
What can you say about it? You may express your thoughts or reactions through the comment section below.
READ ALSO: Ex-Mayor Sanchez Reacts To His Rumored Wearing of Female Clothes