Tropical Storm Krosa Hits Japan And Hinders Holiday Travel
KROSA – A severe tropical strom named Krosa recently hits Japan on Thursday (August 15), thus, hindering holiday travels to the country.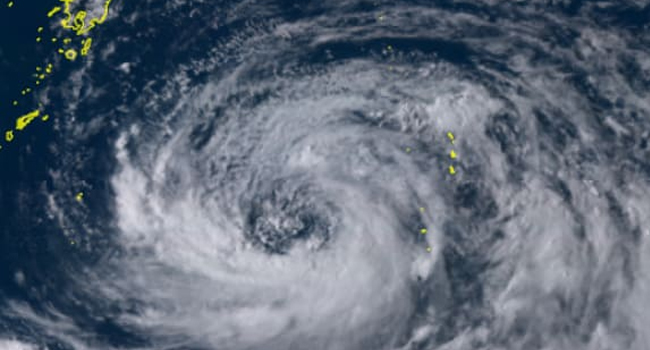 Based on the report, this prompted the Manila International Airport Authority to release an advisory cancelling flights to and from Japan.
PAL further said that it will accommodate the passengers on their flights on Friday. Check out the updating list here.
A report from PhilStar states that the tropical storm brought strong winds and torrential rain which may cause landslides and flooding at a peak holiday time.
The tropical storm, packed with up to 160 kilometers per hour, is moving slowly off the southwestern coast of Japan. Local authorities recently released a voluntary evacuation advisory to at about 550K locals in the path of the storm.
The nation's Fire and Disaster Management agency further announced that four individuals have already gained minor injuries while one person is more seriously wounded.
They also revealed that 18 people, including children, are trapped in a valley when the river rapidly rose. The 18 people are now evacuated to a higher ground and will be rescued later.
As per the report, aside from the flights from the Philippines, more than 600 local flights to and fro western Japan were postponed. Bullet train services were also limited due to the storm.
The ferries linking to southern Shikoku island and to other parts of Japan were also postponed due to the high waves lashing the coast.
The tropical storm weakened earlier this week, stalling in the Pacific Ocean. However, it has an unusual large eye which can bring rain over a wide area. Rain is expected to last more as it moves slowly at 20 kilometers per hour.
What do you think? How will you react to this? Let us know more about it.
comment(s) for this post "Tropical Storm Krosa Hits Japan And Hinders Holiday Travel". Tell us what you think abut this post by leaving your comments below.