Have you experienced joining the religious festival Our Lady of Peñafrancia in Naga City?
FEAST OF OUR LADY PEÑAFRANCIA – Naga City, the Pilgrim City of the Philippines, in Camarines Sur is set to celebrate the Feast of Our Lady of Peñafrancia this September.
Different kinds of festivals are held in the different parts of the world yearly. Aside from the Lem-Lunay Festival in Lake Sebu, South Cotabato, another September celebration is the Feast of Our Lady of Peñafrancia.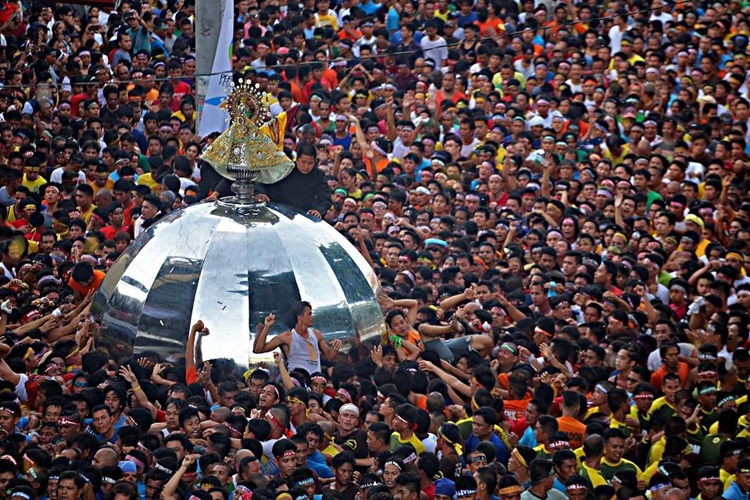 The said religious festival is a week-long celebration. Its highlight usually falls on the third Sunday of the month. Novenas, civic-military parade, cultural shows, exhibits, pageants, and sports competitions are held as part of the celebration.
Prior to the feast day, nine days of prayer of novena is held in honor of Our Lady of Peñafrancia, a wooden image of the "Blessed Virgin Mary". The statue is then brought to Naga Cathedral. It is known as Traslacion and She is only returned on the ninth day of the novena.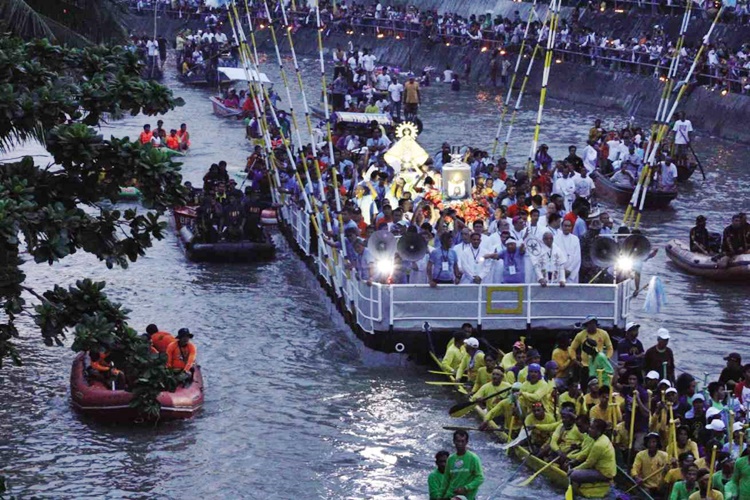 Miracles are part of the story behind the Feast of Our Lady of Peñafrancia. Locals claim that the belief in the status has helped heal many people from their sickness. It includes the story of the son of a Spanish colonial official who got sick and was healed.
According to locals, a Spanish colonial official and his family moved from Peña de Francia in Spain to Cavite in 1712. His seminarian son, Miguel Robles de Covarrubias, got sick and the family prayed to Our Lady of Peñafrancia for his healing and recovery.
Miguel recovered and eventually became a priest. He gathered natives and led the building of a chapel and he asked an artist to carve an image after Our Lady of Peñafrancia.
This September 2018, the event is expected to gather many people most especially religious devotees. Usually, lots of people come and witness the fluvial procession which caps the said religious festival held in Naga City.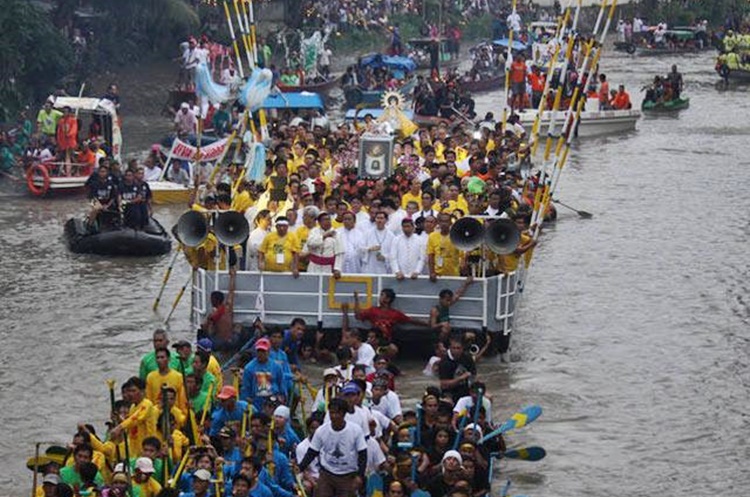 Are you and your family and friends coming to Naga City this September? We'll keep you posted about the updates and events to be held this Feast of Our Lady of Peñafrancia.
How to get there?
For a fast and convenient travel, you may book a flight from Manila to Naga City in Camarines Sur. You may also take a bus bound for Naga either in Cubao, Pasay, or Alabang. It may take an eight-hour bus ride.
comment(s) for this post "Naga City to Celebrate Feast of Our Lady of Peñafrancia this September". Tell us what you think abut this post by leaving your comments below.