Have you been to Campuestohan Highland Resort in Talisay City, Negros Occidental?
CAMPUESTOHAN – The fairytale-like Campuestohan Highland Resort in Talisay City, Negros Occidental bears a dream-come-true story.
Undeniably, one of the tourist spots in Negros Occidental that never fails to gather both local and foreign vacationers is the Campuestohan Highland Resort. This relaxing haven situated on the boundary of Bacolod City and Talisay City got human-size structures.
In fact, some structures are bigger than human size like the structure of King Kong where one can stand on its hand for a photo. It also has an Indian village where unique rooms await you and there are also igloos that are ready for overnight stays.
Aside from the structures and the unique rooms, the Campuestohan Highland Resort got several pools including the unique "wave pool". Everyone in the resort can't resist from watching when the wave pool works.
The resort is like a fairytale coming true. Behind it is a dream-come-true story of a couple, Mr. Ricardo "Cano" Tan and his wife Mrs. Nita Tan.
Based on the official website of Campuestohan Highland Resort, when the couple bought the five-hectare lot in the boundary of Talisay City and Bacolod City, they have not seen it as Mr. Tan was focusing on his political plans. They were only dreaming of a relaxing place to stay at in the future.
When they have finally seen the lot that they bought, Mr. and Mrs. Tan were surprised and they started planning on how to make develop the place. The couple wanted it to become more than a little Tagaytay.
Big transformations happen on the lot that Mr. and Mrs. Cano Tan have bought. Together with several people who helped them in transforming it, they were able to make a resort that is now one of the best that Negros Occidental can offer.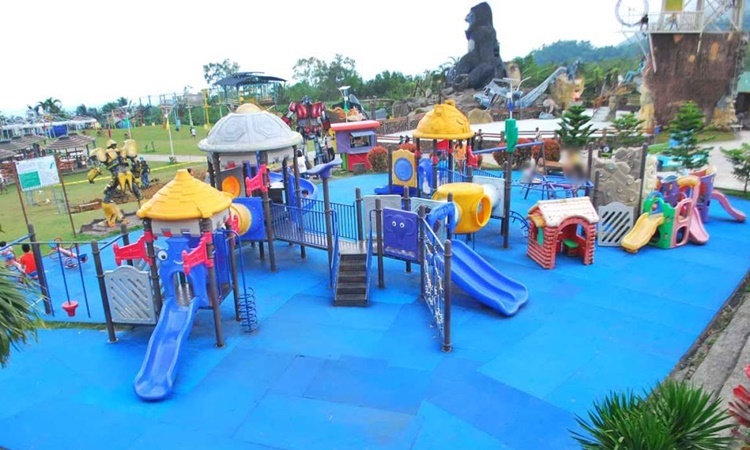 Undeniably, Campuestohan Highland Resort is a place where not only the young ones but as well as the adults can enjoy. It is perfect for vacation and even for event celebrations.
comment(s) for this post "Campuestohan Highland Resort: The Story Behind This Beautiful Negros Haven". Tell us what you think abut this post by leaving your comments below.