Floyd Mayweather Criticized Manny Pacquiao's Fighting Career After Manny's Victory Against Thurman, Pacquiao Responds Back
FLOYD MAYWEATHER – Undefeated American boxer Floyd Mayweather bashed boxer-senator Manny Pacquiao's boxing career. Manny then gave back his response.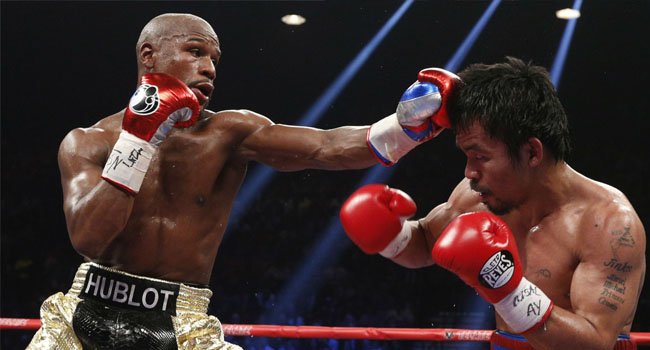 Everyone was cheering as boxer-senator Manny Pacquiao gained his 62nd win against American boxer Keith Thurman. Many congratulated Pacquiao for the victory, which includes celebrities and even Manila City Mayor Isko Moreno .
The undefeated American boxer Floyd Mayweather, however, made posts on social media insulting the boxing career of the Filipino fighter.
In his post, he started by saying he finds it ironic how every time Pacquiao's name is mentioned in the media, Floyd's name is attached to it. He then pointed out how Pacquiao's legacy and carrer is built off its affiliation with his name, urging the media to stop using "his brand" for clickbait.
He then proceeded by saying that when they finally fought, Floyd easily won that everyone saying Floyd is afraid of Manny "ate their words".
Here is the post:
He made another post saying that Bob Arum is no longer Pacquiao's promoter, further flexing that he makes more money than the Filipino boxer. He further taunt Manny by saying that while he made $10 million for 12 rounds (which is equivalent to about 36 minutes), Floyd made $9 million in under 3 minutes fighting a pizza delivery guy.
In response, Manny made a post on Twitter that asked Floyd if he came to Manny's fight, then uses his name in the posts, potinting out how Floyd says Manny is trying to stay relevant. Manny then ended by challenging Mayweather in a rematch with a hashtag #MayPac2
Here is the post:
What do you think? How will you react to this? Let us know about it.
Check out our latest video about Manny Pacquiao right below:
comment(s) for this post "Floyd Mayweather Criticized Manny Pacquiao's Fighting Career". Tell us what you think abut this post by leaving your comments below.