Patient Record Creepy Sound Of Woman Crying Inside Hospital Room
CREEPY SOUND – A patient recorded the creepy sound of a woman crying inside his hospital room.
Surely, most of us have seen creepy or weird videos of ghosts that was shared online. Some of them may be edited just to scare people.
But there is also legit footage of paranormal activities, in fact, it's sometimes featured in movies.
Meanwhile, in Cebu City Philippines, a man recorded the voice of a woman crying inside their hospital room.
Based on a report from Cebu Daily News, the man named Michael Deen Cano-Lugo shared the video of himself inside the room where he heard the creepy sound.
"I was admitted on the dawn of June 30. It happened the very first morning, my S.O. (significant other) and I were awoken by a woman crying. It didn't seem like the sound came from somewhere distant so my partner (and) I figured something terrible might have happened to the patient next to our room, hence the crying," he said.
According to the report, Michael said he and his partner were awoken by the same creepy sound the next morning.
"So we just didn't mind at first… but on the second time, we heard it the next day, on the same time of day which was morning at around 6 a.m. My partner and I were awoken by the same bone-chilling cry which sounded like it came from the same person," Michael said.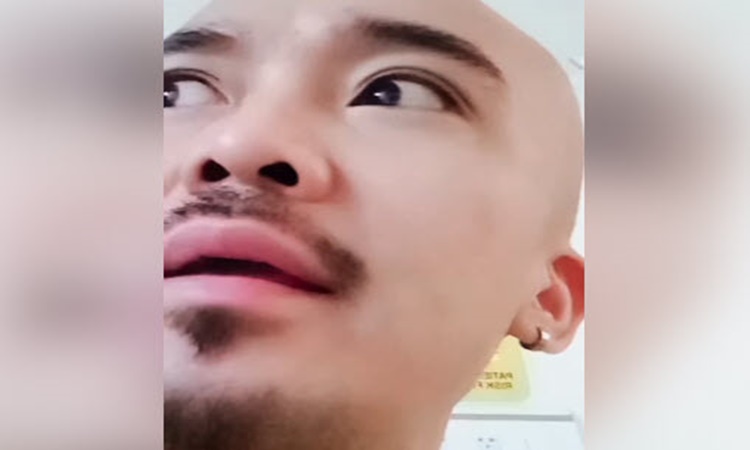 Michael's creepy video has generated 2.6K reactions, 6.8K shares and 2.3 comments as of this writing.
Watch the video below:
Lots of netizens affirmed that they also heard a woman crying. Here are some of their comments on the post:
@Aiden Cruz: "Oh my i heard it creeepyyy"
@Aj Lim: "Naririnig ko nga sir. wow creepy."
@Mark Steven Aenlle P: "LOUD AND CLEAR!"
What can you say about this article? Leave your comment and reactions below.