June 24, 29 & July 1 Declared As Holiday in Selected Areas
MALACAÑANG – The Palace declared June 24 and 29 and July 1,2019 as holiday (special non-working days) in selected areas in the Philippines.
In the Philippines, the biggest body that can declare holidays nationwide or in selected areas is the Palace or the Office of the President. Usually, there are several holidays in a year.
Holidays are often declared either for security reasons like when there are flood or other natural calamities or for the celebration or commemoration of an event.
Recently, the Palace has released a holiday declaration in several areas in the country.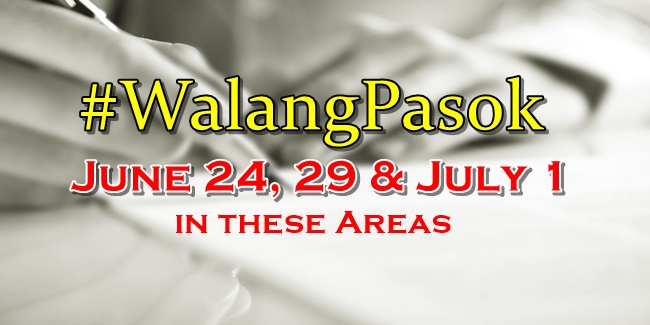 Based on a report on Inquirer, Malacañang has declared June 24 and 29 and July 1, 2019 as special non-working holidays in selected areas.
June 24 was declared as a special non-working holiday in Masbate province for the Kasadyaan sa Dagat 2019 celebration.
June 29 was declared as a special non-working holiday in Koronadal City, South Cotabato for the celebration of the Tree Growing Festival in the city.
Based on the report, July 1 is a special non-working holiday in San Carlos City, Negros Occidental pursuant to Proclamation 750 for the celebration of its charter anniversary.
In the proclamations released, it was stated that these holidays were declared to give full opportunity to the people to participate in the events in their place.
Thank you for visiting Philnews.ph. Rest assured we'll keep you posted for further updates.