An Old Woman Was Struck By A Police Vehicle During Prince William's Motorcade Event
OLD WOMAN – An 83 year old widow was brought to a hospital in London after getting struck by a motorbike of a police escorting the royalties.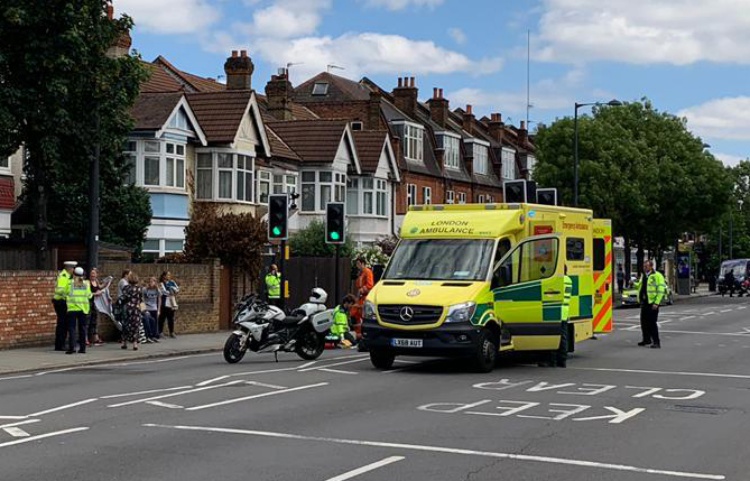 As a member of the British royal family, the prince and his wife princess Kate considers safety as a top priority. Which is why they mostly go out with escorting officials.
Prince William, recently, also appeared in several news articles for cheating allegations.
Meanwhile, in another news involving the two members of the royal family, an old lady was struck badly by an escorting police' motorbike during a motorcade last Tuesday.
The bike was reportedly went beyond and got to the wrong lane to clear traffic when it stuck Irene Mayor. The incident happened in East Sheen, West London.
Prince William and Princess Kate have sent flowers to the lady. They are also looking forward to visit the widow in hospital to apologize personally.
The old lady identified as Irene Mayor flew into the air after a strong impact and had a bad landing. She was then brought to a hospital on an air ambulance.
Her condition was declared serious but stable. She apparently broke her pelvis and got other injuries.
The bike that hit her was also identified. It was a police outrider that was tasked to clear traffic in the way of the royal couple's motorcade as they headed to Windsor, where they will participate in a Knights of the Garter ceremony.
One witness shared what he saw, saying:
"His bike hit her and she spun round, off her feet and fell badly on the floor. The officer was devastated. But he was going on the wrong side of the road. It could have been so much worse."
The couple, upon hearing about the incident also felt horrible after it happened. They never knew about the crash until they got to Windsor.
To express their sorrow towards the old woman, they made a handwritten letter and sent it to the lady with a flower.
They also told Fiona – the old woman's daughter – that they would be glad to be able to visit the old lady if she's okay with it.
This is according to an article from Fox News.
Fiona, also disclosed some information about her mother's current state at the hospital
She said that her mother got lots of injuries and that she is being kept stable as of now.
That is all there is to it, at least for now. We'll post updates as soon as we got them.
comment(s) for this post "Old Woman Hit By A Police Motorbike During Prince William's Motorcade". Tell us what you think abut this post by leaving your comments below.