At Least 51 People Dies & 1,000 Displaced Due To South Africa Flood

SOUTH AFRICA FLOOD – The heavy flooding in South Africa now has already left 51 people dead and 1,000 people displaced.
Undeniably, natural calamities are happening in the different parts of the world now. Earthquakes with high-magnitude as much as 6.1 hit Luzon in Philippines and India was also jolted by the same magnitude of quake.
In South Africa, the government and the residents are now facing the problem of heavy flooding brought by the continuing downpours. It has already led to the deaths and displacement of several individuals.
Based on a recent report on ABS-CBN News, at least 51 people were left dead and 1,000 people displaced by the South Africa flood.
The provinces of KwaZulu-Natal and Eastern Cape were also left with damaged infrastructures and residential properties. President Cyril Ramaphosa has already flew to the affected areas from the emergency African Union Talks held in Egypt.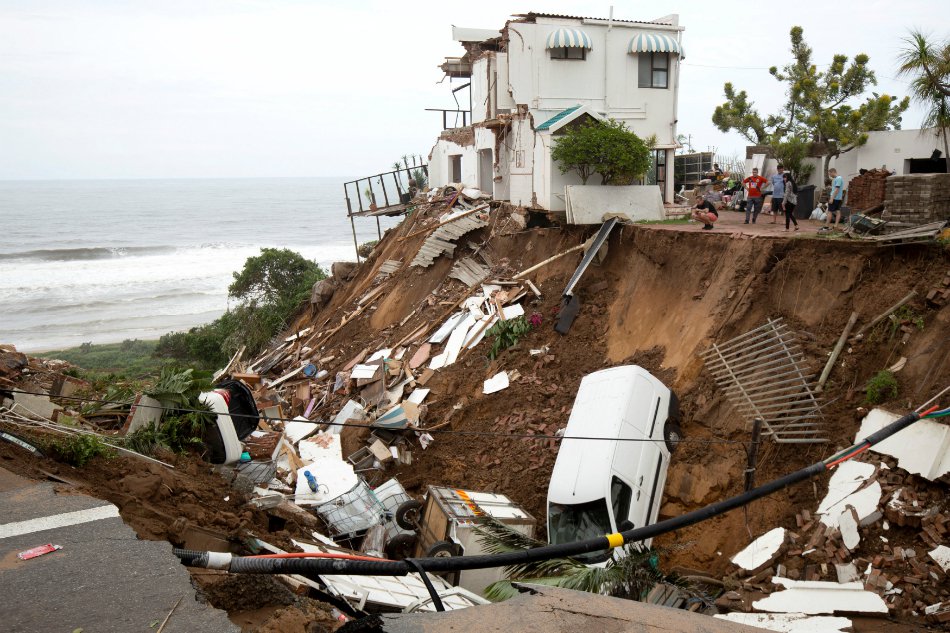 According to the President, the government is allotting fund intended to assist the victims in rebuilding their lives again. He also raised concern on the "risky situations" in KwaZulu-Natal as heavy downpours continues.
Based on the report, school classes and some businesses operation in the affected areas were already suspended for the safety of the people. Currently, the rescue operation continues.
We'll keep you posted for updates.
comment(s) for this post "BREAKING NEWS: South Africa Flood Leaves 51 People Dead & 1,000 Displaced". Tell us what you think abut this post by leaving your comments below.