Guide on the Definition of Reciprocal Pronoun & the Examples
RECIPROCAL PRONOUN – Here is a guide on its definition and the examples under this type of pronoun.
One of the parts of speech in English which has a lot of types or kinds is the pronoun. It is a part of speech that functions by replacing the noun in a sentence or paragraph to avoid repetition.
The examples of pronouns are I, he, she, it, we, they, and our among others. These pronouns may come in different types including the following:
Also one of the types of pronouns is the reciprocal pronoun. This is what we will be talking about in this article including its definition and examples.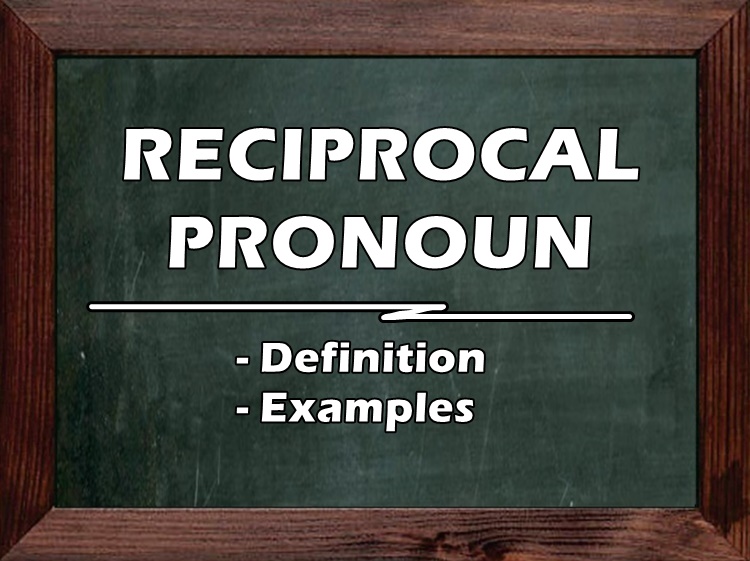 Based on an article on Grammar, the reciprocal pronoun is a type of pronoun that expresses mutual action or relationship towards something. There are two(2) examples under it:
Each other (Between two people)
One another (Can be used in referring to more than two people)
Examples using the pronoun "Each other":
Sarah and Pip did not like each other at first until they had to work on a complicated task.
The rabbit and the toad tried to push each other off the bridge.
Mr. and Mrs. Carpio were there for each other despite all the challenges they had to face.
The brothers, Nathan and Alex, have no one but each other during this most difficult time of their lives.
The bride and the groom gave each other wedding presents that are very significant in their relationship as a couple.
Examples using the pronoun "One another":
The basketball players tried to edge out one another during the game.
Rafael, Carlos, Miguel, and Severino helped one another to finish all the works on time.
The doctor and all the staff of the hospital gathered at the chapel to pray for one another before the major operation begins.
The members of the team gave one another a hug after their last game.
The siblings made sure that they are there for one another anytime.
Information from Grammar.
comment(s) for this post "RECIPROCAL PRONOUN: Definition of Reciprocal Pronoun & Its Examples". Tell us what you think abut this post by leaving your comments below.