Hee is the Full List of Passers for OWWA Scholarship Exam Results A.Y. 2019-2020
Here is the full list of passers for the Overseas Workers Welfare Administration – OWWA Scholarship Exam Results A.Y. 2019-2020.
The Education for Development Scholarship Program (EDSP) and Congressional Migrant Workers Scholarship Program (CMWSP) passers will be available on this website after it was officially released.
The National Qualifying Examination has been given in various testing centers nationwide on October 21, 2018).
The Department of Science and Technology (DOST) administered the qualifying examination to identify the top 400 qualifiers in the EDSP and 50 slots for CMWSP.
EDSP would grant scholarship to qualified dependents of active OWWA members giving an opportunity to pursue a 4 to 5 baccalaureate course with financial assistance of P60,000 per year.
The CMWSP also offers scholarship to deserving migrant workers and their descendants with 4 to 5 year courses related to any fields of Science and Technology with educational assistance of P60,000 per year.
Here is the Complete List of Passers:
400 EDSP Passers: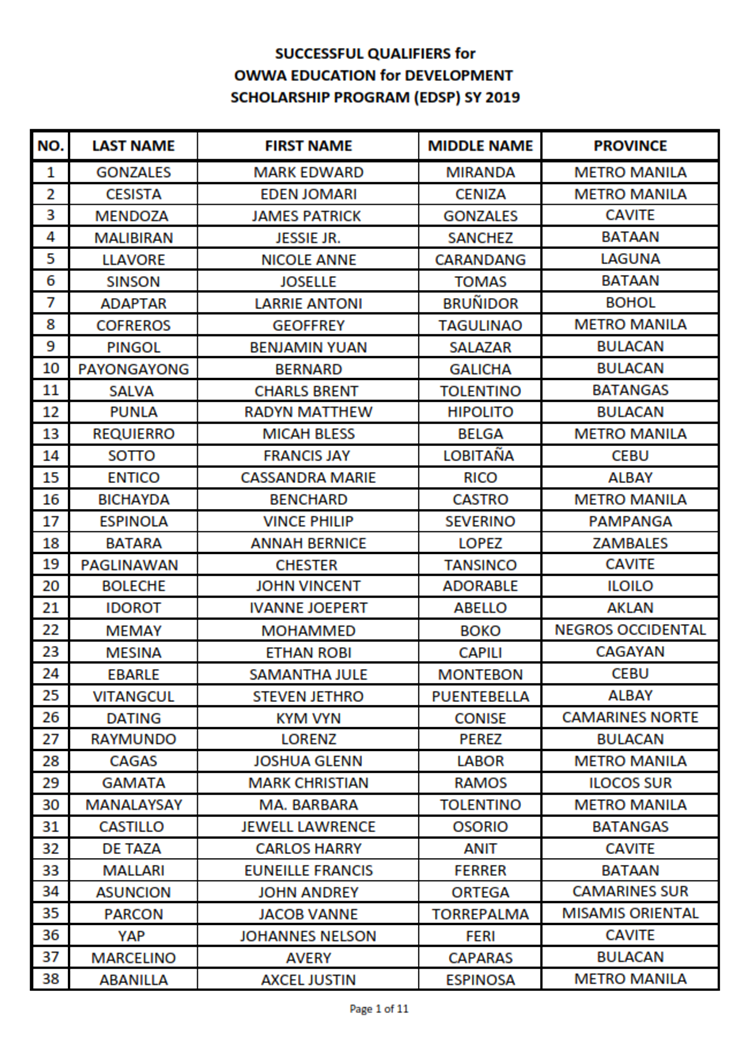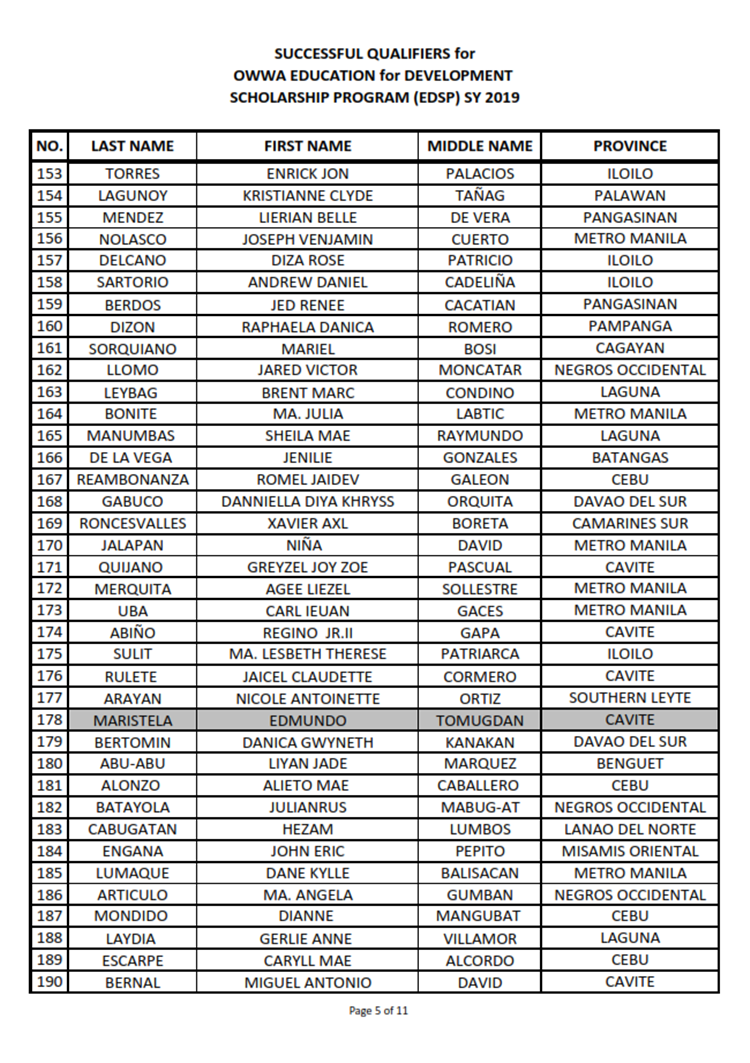 OWWA Scholarship Topnotchers:
Release Date:
The OWWA Scholarship Exam Results are expected to be released within the month of April 2019.
Note:
However, the exam results might be released earlier or later without prior notice.