Authorities Arrest Taal Batangas Barangay Treasurer over Attempt to Steal Money
TAAL BATANGAS BARANGAY TREASURER – The police authorities arrested a barangay treasurer in Batangas over an attempt to steal money from the government fund.
Public servants are expected not only to perform their duties to their constituents but as well as to be honest in doing so. Much of the work involves money which is undeniably a temptation to everyone.
In the history of Philippine politics, several politicians faced cases of stealing money from the government. It happened from the barangay level and even up to the national level.
Recently, in the barangay level, a barangay treasurer was nabbed by the authorities for attempting to steal the money that she withdrew from the bank.
Based on a report on ABS-CBN, Taal Batangas Barangay Treasurer Sharron Jaravata was arrested over an attempt to steal money from the government fund worth Php 43,000.00.
Jaravata is the treasurer of Barangay Mahabang Ludlod. According to the report, she personally went to Taal Police Station to report that her bag has been opened and the money she withdrew was taken.
Based on the report, the police authorities acted on the incident and lodged an investigation. One concerned citizen revealed that the barangay treasurer has left some things in a store.
Taal Police Chief Inspector Ernesto Chavez expressed that there were oppositions on the claim of Jaravata.
"Taliwas naman po sa kaniyang statement na siya ay bumili ng tsinelas pero ang kaniyang pinagpalitan na sapatos ay ipinadala niya sa kanilang bahay sa kakilala niya sa palengke," he said.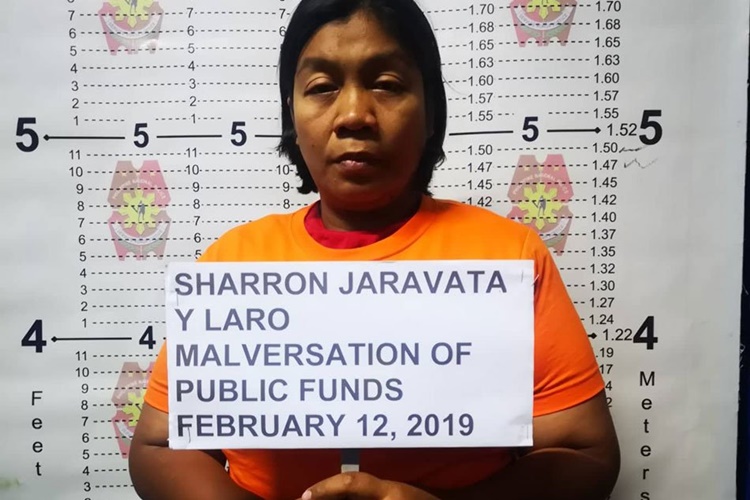 Based on the report, the authorities went to the store and found shoes wherein thousands of money were placed under its sole. The Taal Batanga Barangay Treasurer admitted to an attempt to steal money.
According to Chavez, the record shows that it is not the first time that Jaravata was involved in such incident. She previously withdrew from the bank a total of Php 57,000.00 and it did not reach the officials of the barangay.
The money that the barangay treasurer has attempted to steal the second time around is also the salary of the other officials. The Barangay Captain of Mahabang Ludlod, Renato Lavilla, is disappointed over the incident.
S'yempre po nagalit dahil sa aking panunungkulan ay ngayon lamang nangyari ito. Lalo kung nagwi-withdraw ng pera kung maaari samahan ng isang konsehal o kapitan para hindi mangyari ang katulad ng ganito," he said.