Buy SM Cinema Movie Tickets in Advance Online Even Before the Showing
MOVIE TICKETS – You may purchase SM Cinema movie tickets in advance through online.
Undeniably, lots of Filipino people are movie fanatics. Many are into watching both local and international films that is why cinemas usually gather the moviegoers.
Among the cinemas that many moviegoers like is the SM Cinema which can be found at SM shopping malls. A lot of SM mall branches really have the cinema theater.
If you plan to watch a movie at the SM Cinema, you may actually buy movie tickets at the counter or purchase in advance through its official website. There are a lot of perks if you have an account in their site.
One of the privileges is that you can purchase SM Cinema movie tickets even before the showing of a certain movie – may it be local or international.
You will be provided by its date of release in cinemas and as well as the number of hours that the film will run. You may also watch for the trailer of the movie depending on its availability.
How to purchase in advance SM Cinema movie tickets?
1. To buy tickets in advance, you must first register for an account at the official website of SM Cinema.
You may visit the following for a simple guide on how to register for an account: SM Cinema Account Registration: How To Register For An Online Account
2.1 Click on "Advanced Tickets" tab and look for your target movie.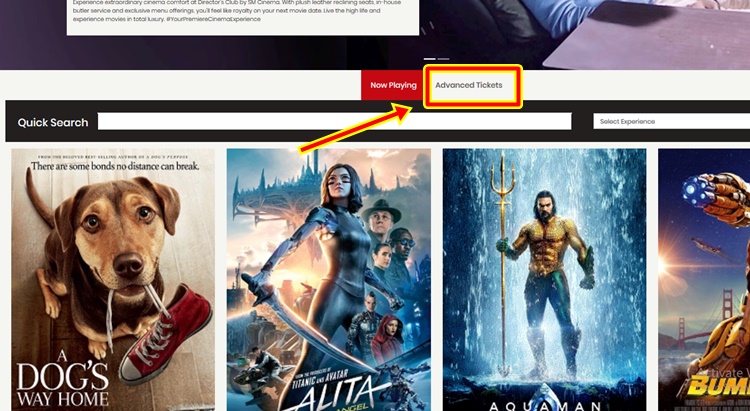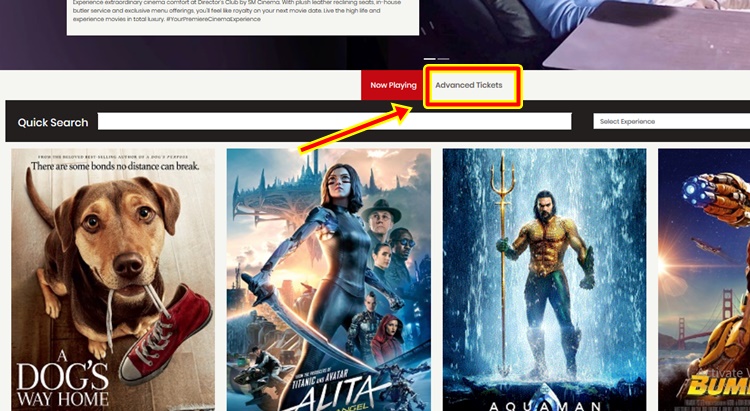 2.2 Click "Buy"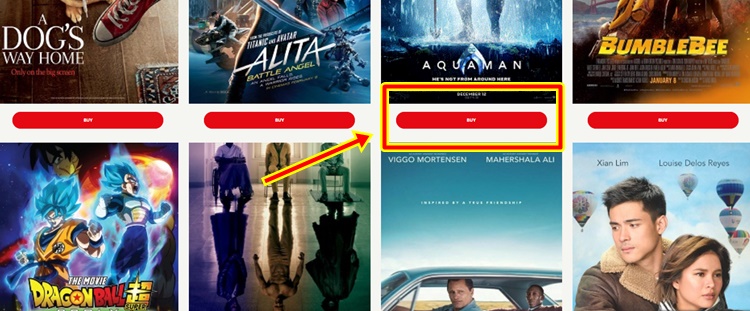 3. Select the SM Cinema branch where you will watch the movie, the date, the time, and the number of seats. You can only select the number of seats you wish to reserve once you have an account with SM Cinema.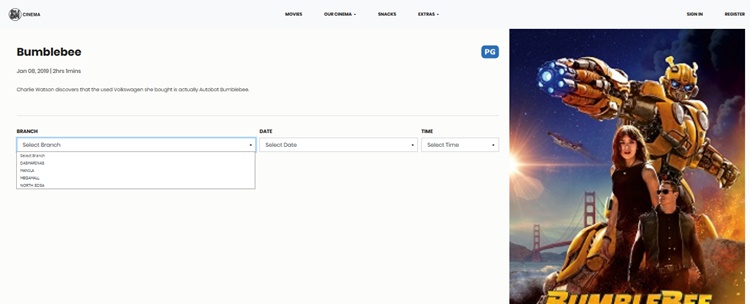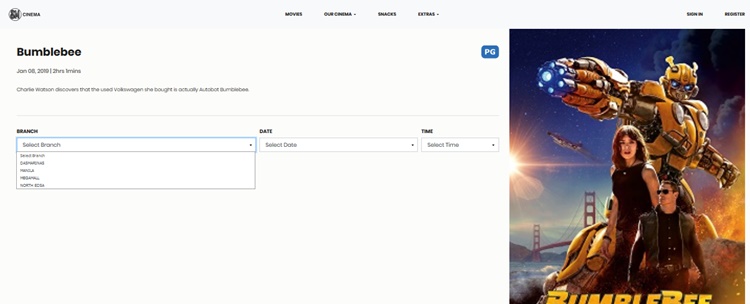 Aside from allowing moviegoers to purchase movie tickets in advance, another perk of the SM Cinema website is that you will have an idea on what food and drinks await outside the cinema.
You may purchase popcorn, hotdog on-stick and hot sandwiches, burgers, nachos and fries, and beverages outside the cinema right before you enter to watch the movie.