This is Nicko Falcis' proof that Kris Aquino approved the P500,000 expenses in Hong Kong
Finance whiz Nicko Falcis revealed proof that the P500,000 spent in Hong Kong has the approval of social media influencer Kris Aquino.
Amid the conflict between the Queen of all Media and her former business partner, each camp shows their evidences of their accusations.
Recently, Nicko showed proof that he did not spent the half a million pesos for his personal matters.
Previously, Kris filed 44 counts of theft against him which he answered "baseless and fabricated."
The social media influencer stated that Nicko Falcis spent P1.2 million for his personal use which supposedly intended for the expenses of Kris Aquino Cojuangco Productions (KCAP).
With this regard, here is the statement of Nicko, based on PEP's report.
"These expenses that is almost half (50%) of her P1.2M combined charges are mostly Plane Tickets and Hotel Accommodations for her 17-man entourage.
"Kris and her entourage also ate in all the restaurants mentioned, particularly Cheesecake Factory and Delicious Kitchen — as seen in her webisodes.
"The rest are working meals for her entourage and production staff — complete with receipts, pictures and all forms of 'resibo'.
"Everyone knew, especially her paid entourage."
Nicko added that the result of the Hong Kong trip can be seen on Kris' webisode.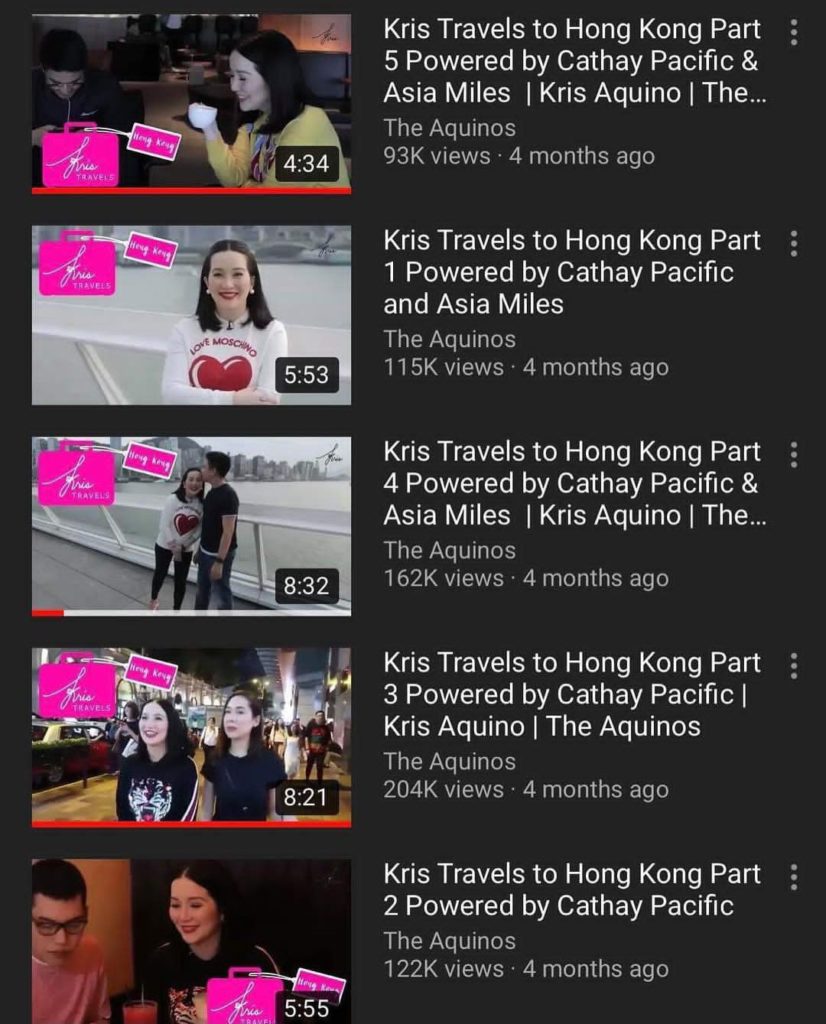 His brother, Jesus Falcis, also showed some screenshot photos of their conversation. Through this, he pointed out that the itinerary for the Hong Kong trip came directly from Kris.
With that, Nicko Falcis said Kris Aquino knew about the expenses.
Here are the screenshot photos.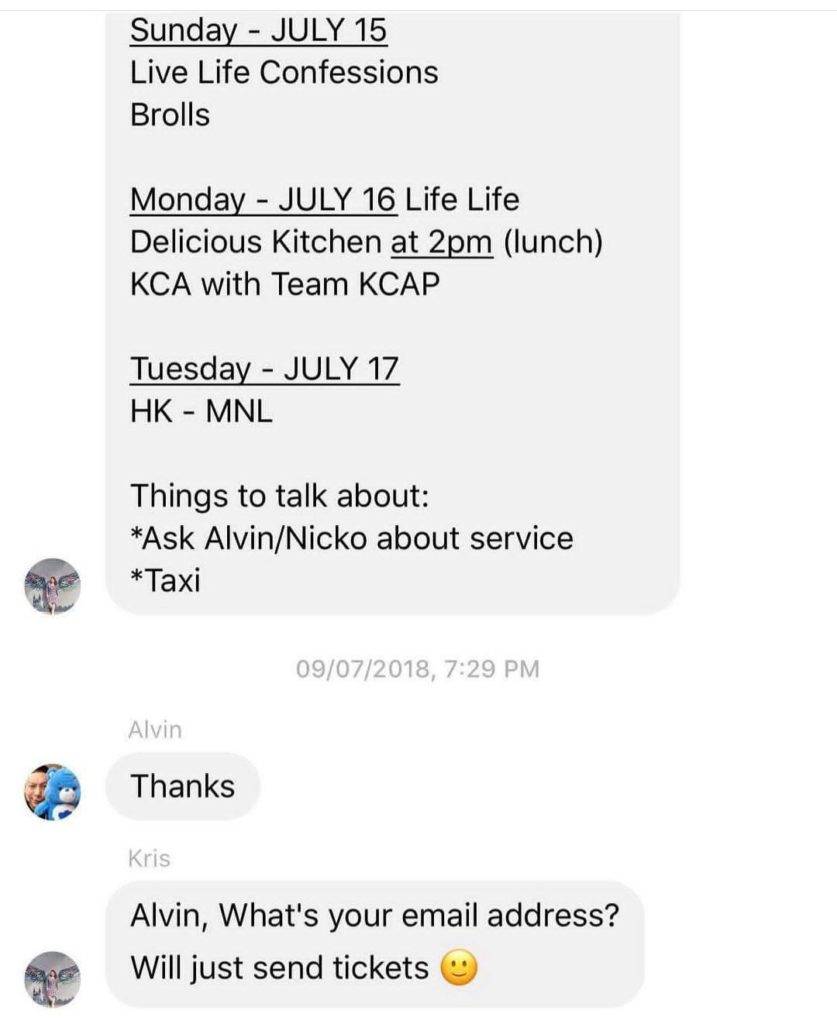 For Nicko, the fact that Kris commended his job in Hong Kong showed that she was satisfied. The complaint against him about this brought him immense shock, based on the report.
What can you say about this?
comment(s) for this post "Nicko Falcis Shows Proof Kris Aquino Approved P500K HK Expenses". Tell us what you think abut this post by leaving your comments below.