Areas In Makati City And Manila Will Be Affected Due To Water Service Interruption By Manila Water On January 24 (Thursday)
MAKATI – Areas in Makati City and Manila will experience no water supply due to a water service interruption by Manila Water.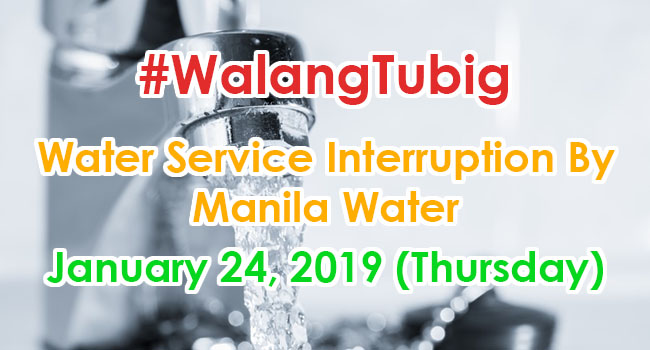 According to the agency, there is a scheduled line meter replacement in a part of E. Pascual Street and the C. Francisco corner of E. Pascual Street in Makati City.
Thus, this will result in a loss of water supply in parts of Barangay Kaslawan and Barangay Carmona  starting 10PM in the evening until 9AM tomorrow morning.
Meanwhile, parts of Manila will also face no water supply at the same time interval.
In addition, here is the list of affected barangays:
Barangay 784
Barangay 885
Barangay 786
Barangay 787
Barangay 788
Barangay 789
Barangay 790
Barangay 791


What do you think? Let us know about it.
READ ALSO: Manila Zoo Guests Not Allowed To Enter, Temporary Closure Implemented
For more news and updates, follow us on Twitter: @philnews_phand Facebook: @PhilNews