Jehza Huelar included in Miss Supranational 2018 Gown Photoshoot Top 3
Miss Supranational Philippines 2018 Jehza Huelar is among the Top 3 in gown photoshoot.
The Filipina beauty queen is making a few steps nearer to her aim to get an international beauty title.
https://www.instagram.com/p/Bq4yADhl20O/
Competition is getting hotter as preliminary competitions are being held in Poland.
Preliminary competitions – swimsuit, talent, top model and evening gown were already held.
READ ALSO: Miss Supranational 2018 Preliminary Competitions Highlights
Winners in talent and top model competitions were announced.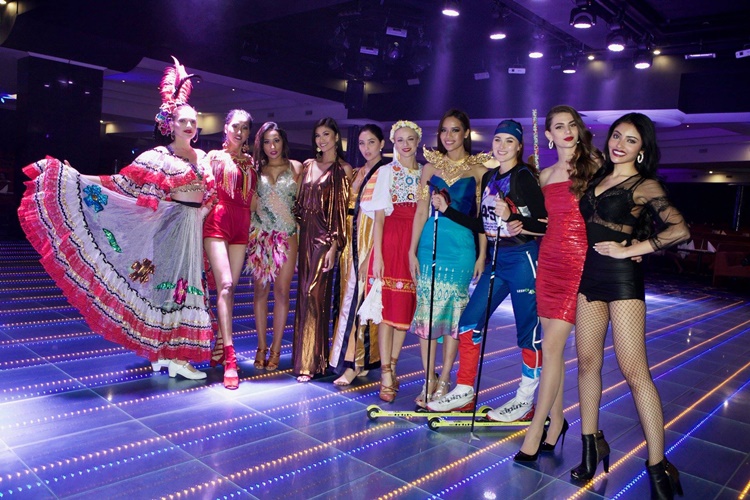 Miss Korea won in the talent competition while Miss Brazil won in the top model competition.
READ ALSO: Miss Supranational 2018 Talent & Top Model Competition Winners
Jehza Huelar did a great job during the evening gown photoshoot with Filipino photographer Raymond Saldaña.
https://www.instagram.com/p/Bq2DgLlFH6r/
Among all the candidates in Miss Supranational 2018, the representative from the Philippines caught the attention of many netizens.
The Pinay beauty was chosen to be the Top 3 candidates who will enjoy a day in the spa as their reward.
Netizens had the chance to chose who will win a spa treatment based on their photos wearing their lovely evening gowns.
After the voting, the winners were announced on December 3.
"These are the winners for the "Evening Gown by Raymond Saldaña and Spa Treatment" album," the post on Miss Supranational FB page stated.
They are Miss Myanmar, Miss Philippines, and Miss Vietnam.
"Shwe Eain Si, Jehza Mae S. Huelar and Minh Tu Nguyen will relax at the SPA here at Hotel Golebiewski!" the post also said.
The beauty pageant is celebrating its 10th year anniversary this 2018. It is expected that the coronation night will be extra special since previous winners will grace the event.
The winner of Miss Supranational 2018 will be announced on December 7.