Heart Evangelist saw what happened between Nicki Minaj and Cardi B during Harper's Bazaar ICONS party 2018
Kapuso actress Heart Evangelista confirms that she witnessed the brawl between rap artists Nicki Minaj and Cardi B.
Heart was at the Harper's Bazaar ICONS party 2018 in New York City. She was even hailed as one of the best dressed star by Elle magazine.
She was wearing a black daring gown designed by Mark Bumgarner. Previously, her outfit caught the attention of netizens who was clueless that she had miscarriage.
https://www.instagram.com/p/Bng2MYLFJHn/?taken-by=iamhearte
Those netizens asked her about her pregnancy and why her baby bump was not visible until now, based on a previous article.
Despite of that misinformation, the fact still remains that Heart is such a stylish woman.
Indeed, the wife of Senator Chiz Escudero looked so stunning during that event. It only goes to show that she is definitely one of the most fashionable Filipina celebrities.
Other celebrities also complimented her look during this year's Harper's Bazaar ICONS party. Yes, she is one of the fashion icons in the Philippines.
Here are the celebrities who commended the look of the Kapuso actress.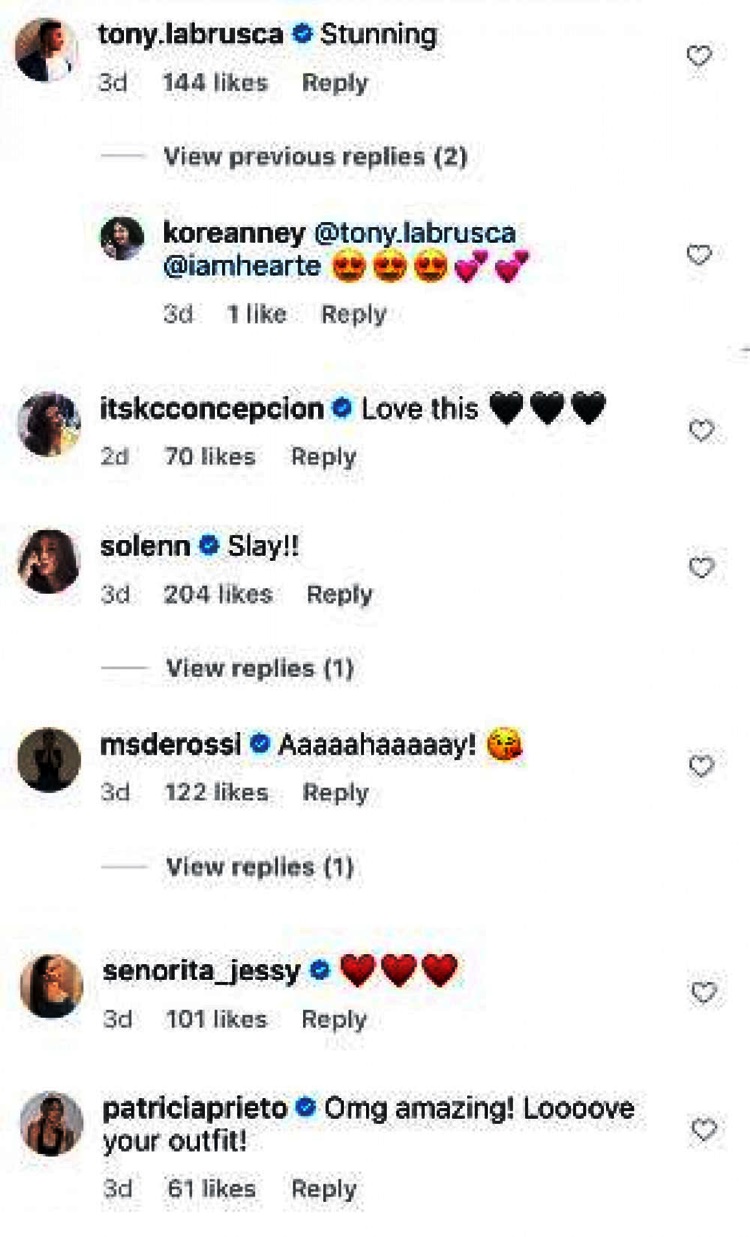 Apart from this, Heart Evangelista also received inquiry regarding the controversial fight between Cardi B and Nicki Minaj during the said event.
Based on the article published in GMA Entertainment, Instagram user @katepinakbeckett asked if the Kapuso actress witnessed what happened between the two female rappers.
Heart Evangelista answered the question with a simple "haha yes".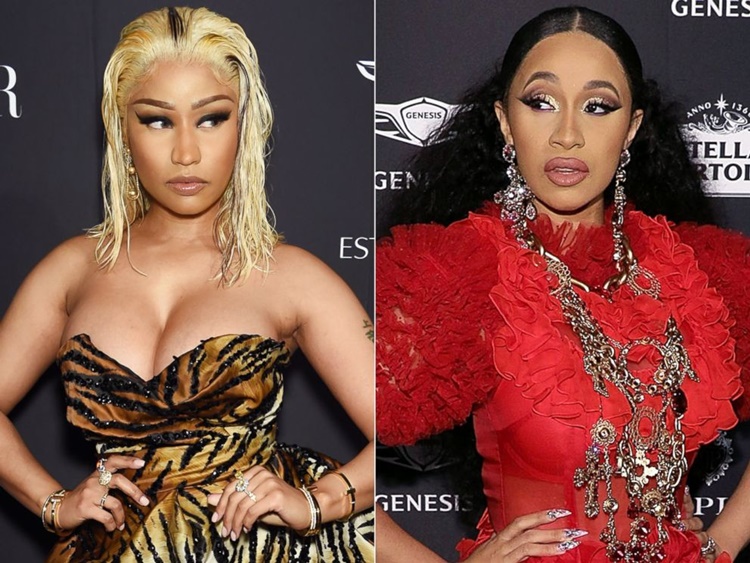 Here is the video of the brawl between Nicki Minaj and Cardi B that Heart Evangelista witnessed.