Our Lady of Fatima Statue Wept With Blood At Private Chapel In Bacolod City
The Our Lady of Fatima statue at a private chapel in Bacolod City allegedly wept with blood, which caught the attention of the residents.
The image was reportedly owned by a man named 'Jun' who purchased the statue last 2004 at St. Paul in Manila as a gift to his beloved mother.
The statue was stocked and already neglected at Jun's house since its shoulder and foot are broken.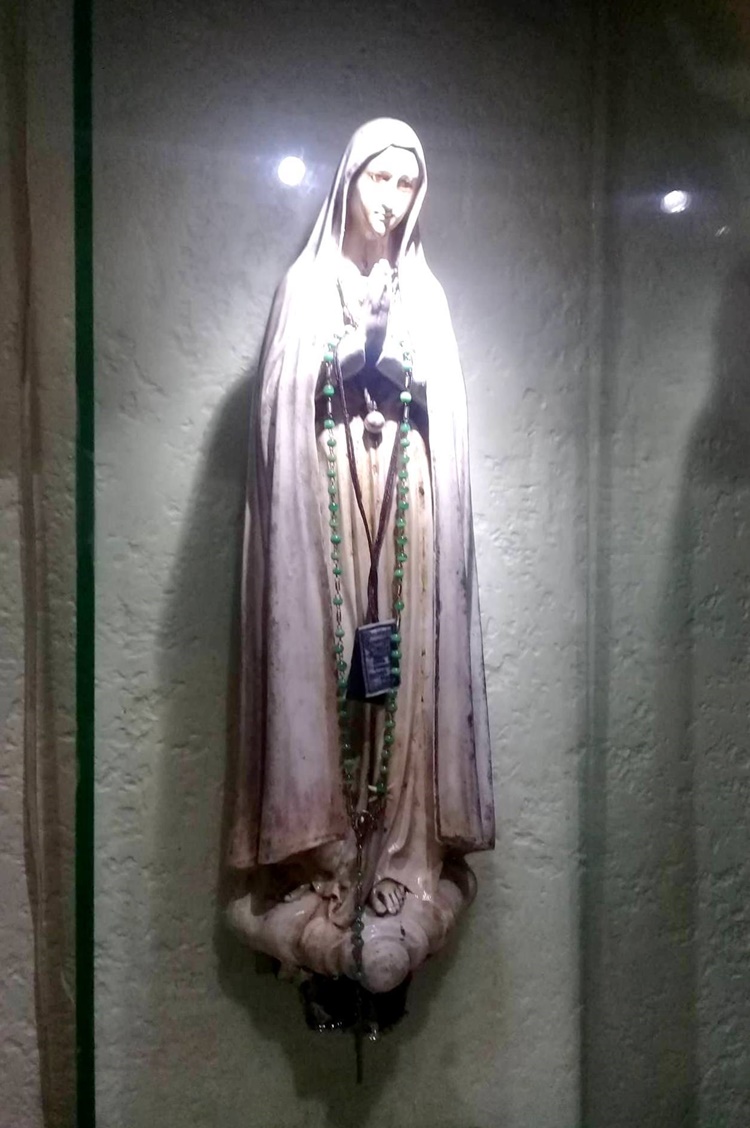 On July 28, 2013, Sir Jun revealed that he dreamed of receiving a letter to pray using a rosary. The letter allegedly contains the name 'Mariam', which means "Maria" in Quoran.
Since then, Jun placed the image of Our Lady of Fatima at the middle of the altar.
On August 7-21, 2013, the statue allegedly first wept with blood before 'Bagyong Yolanda' devastated the country taking thousands of lives.
Jun also said that the statue also wept with blood after the issue of Reproductive Health (RH) Bill exist.
The owner revealed that Our Lady of Fatima statue has already wept with blood four times and its latest weep happened last July 07, 2018.
Sir Jun believes that the latest incident is related to President Duterte's series of tirades against God.
The image is now visited by several prominent personalities and allegedly experienced miracles.
However, the owner did not reveal the location of the statue as he wanted the place to be private.
What can you say about this? Just feel free to leave your comments and reactions to this article.