13 'Kristos' in Pampanga to Emulate Jesus Christ on Good Friday this Holy Week 2018
HOLY WEEK 2018 – There are 13 people who are set to emulate Jesus Christ on Good Friday in Pampanga in observance of the Lord's suffering.
The Holy Week 2018 is approaching and many people are already preparing for the religious occasion that will start on Sunday, March 25, and will last until April 1. The 'Palm Sunday' will be observed this March 25 and the religious event will end on Easter Sunday.
Based on a report, the next Thursday and Friday have already been declared as Regular Non-working Holidays. March 31 was declared as a special non-working day. Lots of malls have already released their adjusted operating hours for the Holy Week 2018.
During the Holy Week, lots of religious people are observing fasting and focus on prayers as the suffering of the Son of God Jesus Christ is being contemplated on. There are even individuals who emulate Jesus Christ and allow themselves to be "crucified".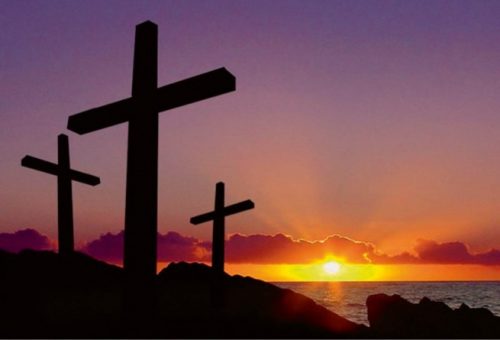 Based on a recent report in Philstar, there are 13 emulators of Jesus Christ or 'Kristos' who are set to be "crucified" in Pampanga on Good Friday. The said highlight will happen in three different sites in the city.
According to Tourism officer Ching Pangilinan, 9 of the 13 emulators of Jesus Christ are set to be "crucified" in Barangay San Pedro Cutud and the rest will be in San Juan and Sta. Lucia.
Based on the report, Pangilinan revealed that Ruben Enaje, a 54-year-old commercial painter, is set to portray the role of the main Kristo again. It is not his first time to portray the role. It is already his 32nd year in doing it.
Enaje's first portrayal of the main Kristo was his thanksgiving to God. He is thankful to Him for saving his life when he experienced a fall while he was painting a tall infrastructure according to the report.
In the upcoming event for Good Friday, Pangilinan noted that none of the 13 Kristos are newcomers. Around 50,000 visitors are expected by the tourism official to visit the place on Good Friday to see the highlight of the reenactment of the last hours of Jesus Christ on Earth.