Kind Doctor Donates Own Corneas To Save Patients
A kind doctor in China has selflessly donated his own corneas to save his last patients before leaving this after he was diagnosed with pancreatic cancer.
Doctors and medical experts are the ones who were treating and taking care of their patients. Most of them consider their profession more than a job for having a great passion to save the lives of their patients no matter what happens.
Nowadays, there is only a few medical personnel who have the ability to connect with their patients due to the limited period of time given to them during medical training to emotionally connect with their patients.
Recently, a 52-year-old orthopedic doctor identified as Chen was diagnosed with pancreatic or terminal cancer. He has already performer more than a thousand major surgical operations such as kneecaps and joints for over 30 years in the medical field.
On July 2016, Dr. Chen was diagnosed with cancer, which already spread all over his body, but it didn't stop him from saving lives until his health condition gets worse. The medical expert known that his days in this world are numbered so did something valuable.
The bedridden doctor decided to donate all his body organs on the waiting list, but most of his internal organs were already contaminated by cancer cells. Fortunately, his corneas are still eligible for transplant.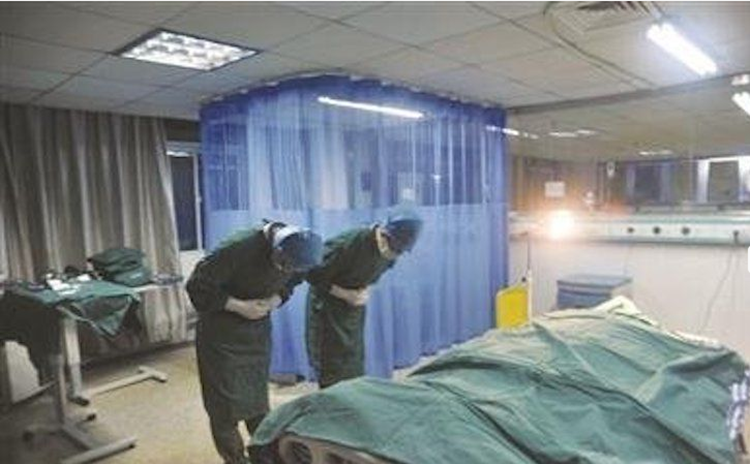 On July 27, 2017, Dr. Chen signed the organ donation for and after eight days he urged the doctor to remove his corneas. His corneas were successfully transferred to two men aging 40 and 50 who regained their vision after the transplant.
The doctor also requested his colleagues to donate all of his medical reference books to the hospital's library to help the aspiring doctors.
What can you say about Dr. Chen's passion for helping and saving patient's lives? Just feel free to leave your comments and reactions for this article.
You can also read Kim Chiu Rushed To Hospital Again Due To This Reason