PNP Chief Dela Roza Alerted Ozamiz City Police On Possible Parojinog Family Revenge
The Philippine National Police (PNP) chief Ronald "Bato Dela Rosa has alerted the Ozamis City police about possible revenge of Parojinog family.
Previously, the police authorities have raided the house Parajinog family in Ozamiz City, Misamis Oriental. Unfortunately, Mayor Reynaldo Parojinog Sr., his wife, and 14 others have died during the raid after some of their family members resisted the arrest.
Ozamis City Vice Mayor Nova Princess Parojinog and her brother Reynaldo Parojinog Jr. were now currently detained at the Philippine National Police Custodial Center at Camp Crame in Quezon City and facing criminal charges.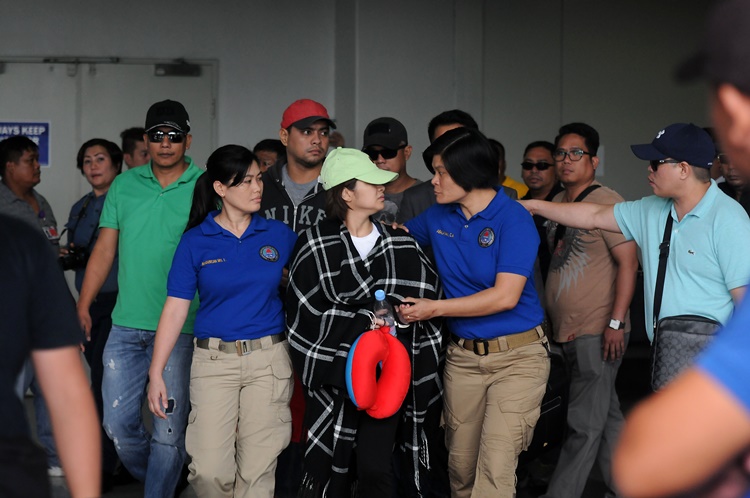 Recently, PNP has alerted the Ozamiz City police for the possible revenge of the Parojinog family regarding the death of their some members.
On the 26th anniversary of Bureau of Fire and Protection in Camp Aguinaldo, PNP Chief Director General Ronald Dela Rosa said in an ambush interview that the police force spotted 2 huge boats from Culambugan in Lanao del Norte going to Ozamiz carrying the additional forces of Parojinogs.
Dela Rosa has ordered the Regional Director of PNP Region 10 to strengthen their force of adding policemen. He also said that they needed to be alert since they took down the members of the most influential political personalities.
The PNP Chief also did not ignore the possibility that there are some groups in Ozamiz who will take the opportunity to do their crimes and blame it on Parojinog family as their revenge.
What can you say about this? Just feel free to leave your comments and reactions for this article.
You can also read Peter Lim Denies Involvement On Illegal Drugs, Scared For His Life