Ban On Unli Rice Promo Renounced By Senator Cynthia Villar After Netizens Reacted
Senator Cynthia Villar has renounced her plan to impose the ban on unlimited rice promo in numerous restaurants and fast-food chains nationwide.
Rice is the primary or staple food of the Filipino, so most of the fast-food chains nationwide were offering an unlimited rice promo to attract more customers.
On Wednesday (June 14, 2017), the senator wanted to impose a ban on unlimited rice promos from various restaurants in the Philippines. She said that eating less amount of rice can reduce the risk of diabetes.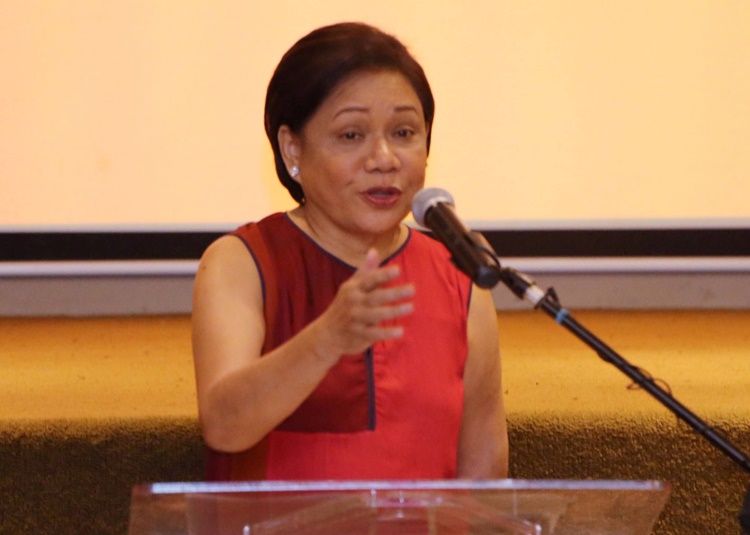 Villar urged the food establishment to encourage people to eat more vegetables and refrain from offering unlimited rice for their customers. She also emphasized that eating more vegetables is a better diet.
The lawmaker even quoted the students in Japan who were eating vegetables, which they have harvested from their garden. She also advised Filipinos to consume brown rice rather than white rice.
On Thursday (Jun e 15, 2017), the lawmaker clarified that she was not planning to impose a ban on unli rice promo. Villar said that she's just expressing that consuming too much rice can cause to high blood pressure and leads to diabetes.
https://twitter.com/Cynthia_Villar/status/875188881318043648/photo/1
"I am not planning to make a law banning 'unli rice', not at all. I just voiced out my concern that eating too much rice is one of the main causes of high blood sugar that leads to diabetes," said by Villar quoted by ABS-CBN.
The Senator said that she can't stop people from eating unlimited rice, she's just expressing her concern. Villar explained online "Keep calm, there's no ban on unli rice."
The statement of Villar on Thursday came after the netizens reacts on the ban on unlimited rice in restaurants. Various popular fast-food chains nationwide such as Mang Inasal, Jollibee, McDonald, KFC, and other restaurants reacted on Villar's statement.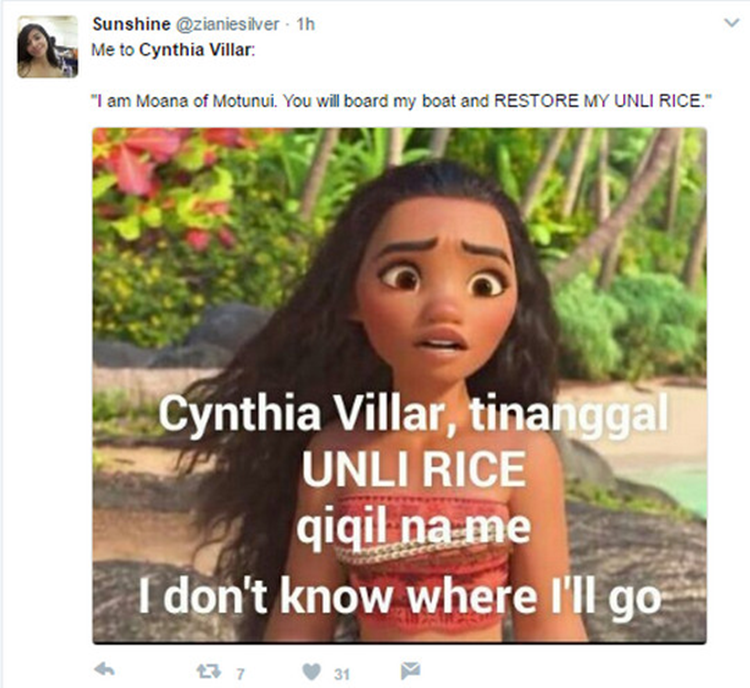 What can you say about Villar's renouncement of ban on unlimited rice? Just feel free to leave your comments and reactions for this article.
comment(s) for this post "Senator Villar Renounces Ban On Unli Rice Promo After Netizens Reacted". Tell us what you think abut this post by leaving your comments below.