House Of Representatives Approved The P1M Proposed Penalty Fee For Hospitals Asking For Monetary Deposit Before Treating Patients
Proposed P1 million penalty fee for the hospitals asking for a monetary deposit before treating patients, approved by House of Representatives.
House of Representatives has already approved the P1 million proposed penalty fee the hospitals asking for a monetary deposit before their patients, according to Abante. All members of the Congress have decided to approve the House Bill 338 and 447.
The congress raised the penalty fee of P100, 000 to P1 million that will be implemented o all hospitals, who will violate the new law. The increasing number of patients being refused for immediate medication must stop by implementing penalty fees.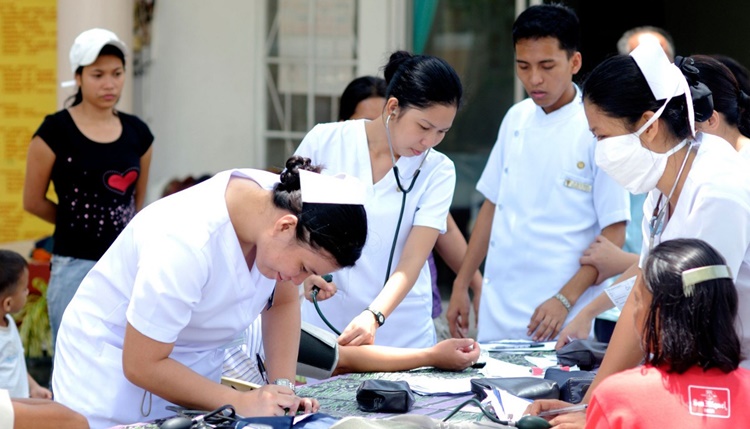 "The rising incidence of patients being refused emergency medical care must be stopped. With increased penalties, hospital administrators are forewarned or their licenses will be revoked," said by Akbayan Rep. Tom Villarin, author of the said House Bill quoted by Definitely Pinoy.
According to the lawmaker, it's the hospital's responsibility to give immediate medical care to its patients before asking for the corresponding charges, whether it is a public or a private hospital. He also said that it is not right to send the patients away if they could not pay the monetary deposit asking by the hospital.
Several issues related to this cases have numerous times making rounds in the social media. Some victims were expressing their sentiments online. Those hospitals were showing how inhumane they for refusing to give emergency medical care to those who are in need.
What can you say about P1M penalty fee for those hospitals? Just feel free to leave your comments and suggestions for this article.
Thank you so much for sharing a bit of your precious time to read this blog site. You can SHARE this now with your family and friends on FACEBOOK or TWEET it on TWITTER to get others informed about it.
You can also like our page on Facebook and visit our site more often for more informative updates that are truly worth a second to spare on.
comment(s) for this post "P1M Proposed Penalty Fee For Hospitals Asking For Deposit Before Treating Patients, Approved". Tell us what you think abut this post by leaving your comments below.