The 21-year-old Josh Edward Cobangbang could be the youngest municipal mayor not only in Ilocos Region but also in the entire Philippines. The young politician has proven that even in politics age doesn't matter, because he was elected overwhelmingly at Cabugao town in Ilocos.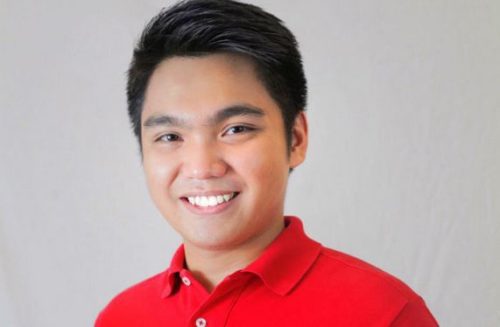 Cobangbang dominated the municipal election via a landslide victory by garnering 17,356 votes, defeating his rival, Dr. Rudy Singson, who only received 405 votes. The younger Cobangbang will succeed his father, incumbent Mayor Edgardo Cobangbang Jr.
In an interview with ABS-CBN, Josh Edward Cobangbang was quoted as saying "I have lots of plans but I have to put them aside to put the public interest first. Every single thing I want to do, I put that on hold because we need to continue the progress in Cabugao. We've come a long way and it will be just a waste if we didn't continue," he said.
According to the newly-elected mayor he is pressured to follow the achievements of his father who was the incumbent mayor of Cabugao and challenged to continue his father's achievement in bringing progress to their lowly town in Ilocos.
Cobangbang also noted that he plans to continue the program of his father like giving incentives to farmers and improving farm-to-market roads and wants to develop their town's beaches to generate more income for the community but also stated that his programs with the youth sector remains as one of his priority as Mayor.
The father of Josh Edward Cobangbang promised to his constituents that he will not meddle in managing the town once he steps down as mayor of the municipality. Mayor-elect Josh Edward Cobangbang finished a degree in Business Management at the De La Salle University at the age of 19.