Former Senator Francisco "Kit" Tatad claims that the President of the Republic of the Philippines, Pres. Benigno S. Aquino is now ready to support the candidacy of independent presidential candidate Sen. Grace Poe and he is ready to dump Mar Roxas as his presidential bet. The allegations of the senator was denied by the Palace, saying that they wil stick with Mar Roxas as their presidential bet.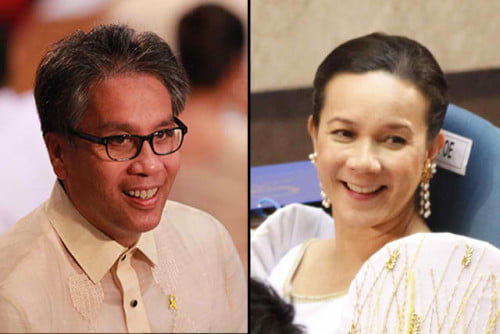 Sen. Kit Tatad, is one of the four personalities who questioned the qualifications of presidential candidate Sen. Grace Poe. According to his revelation, he received an information that Sen. Grace Poe met with Pres. Aquino around a week before the Supreme Court (SC) voted to junk motions for reconsideration (MR) against the SC ruling upholding Poe's presidential bid.
The former senator revealed that the supposed meeting between Pres. Aquino and Sen. Grace poe took place in Mr. Aquino's official residence at Bahay Pangarap inside the famous Malacañang  Palace. On the alleged meeting, both parties agreed that they will help each other in the upcoming national elections.
Sen. Tatad revealed further that the President gave Mar Roxas up to April 25 to improve his standing, or the administration machinery will rally behind Sen. Grace poe.
Malacañang Palace through Presidential Spokesperson Edwin Lacierda, denied the allegations of a meeting took place between Sen. Grace Poe and President Bongbong Marcos.
comment(s) for this post "Former Sen. Kit Tatad Claims Pres. Aquino Ready to Support Poe Drops Mar Roxas". Tell us what you think abut this post by leaving your comments below.