Former "Pinoy Big Brother (PBB) 737" housemate Dawn Chang made headlines anew on social media as netizens caught the attention of the former housemate and set social media ablaze with her dance cover of Selena Gomez' latest hit song "Hands To Myself." The viral dance video of Dawn Chang was choreographed by Cake of Studio Zoom.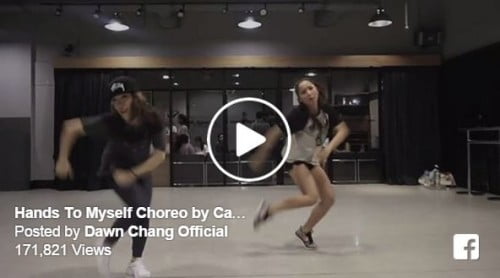 The dance cover of the single-mother Dawn Chang was first uploaded to the official Facebook Page of the former housemate-turned-Kapamilya star.
Dawn Chang added the following caption on the viral video "It's been a while since the last time I took dance cl(–foul word(s) removed–) and I'm so glad I was able to attend yours, Cake. You're amazing, I really enjoyed your class!" the 26-year-old dancer wrote in the post.
As of posting time, the viral video of Dawn Chang has already garnered more than 171,000 views and 6,000 shares on Facebook alone. Various Filipino-managed Facebook pages also re-posted the viral video.
After "PBB", Chang pursued her passion for dancing as she joined the all-female dance group GirlTrends, which regularly appears on "It's Showtime". Dawn Chang also made headlines earlier because of her viral dance cover of "Love Me Like You Do" with fellow "PBB" housemate Zeus Collins.
Watch the Viral Video of Dawn Chang:
Hands To Myself Choreo by Cake with Dawn Chang

It's been awhile since the last time I took dance cl(–foul word(s) removed–) and I'm so glad I was able to attend yours Cake. You're amazing, I really enjoyed your class!Hands to Myself – Selena Gomez coverChoreography by Cake of Studio ZOOM, Bangkok, ThailandVideo by MYKE MOTUS

Posted by Dawn Chang Official on Monday, March 28, 2016