The country's currency, Philippine Peso surge to a new record for the year 2016 against the United States dollar after the world's major currency (US Dollar) slightly weakened further with bets for a near term interest rate hike from the US Federal Reserve now dashed. According to the national government, the local currency gained over P0.32 on Wednesday.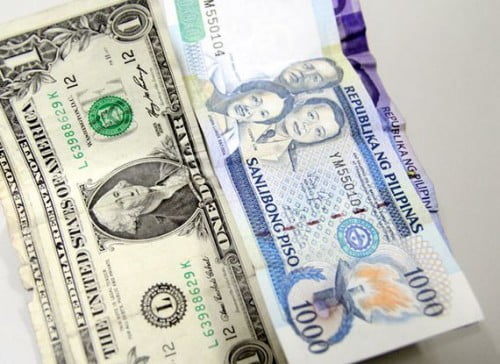 The Philippine Peso is now at P46.03 against the US Dollar, the surging peso recorded a five-month high for the past few months. The rise of the Philippine currency was also backed by solid volume at nearly a billion dollars.
The US dollar has been strengthening against most currencies after the Federal Reserve raised interest rates for the first time since 2006 in December last year.
But as Fed chair Janet Yellen hints at a slower pace of future rate hikes, investors have started to rush to "riskier assets" like the peso in hopes of higher returns.
The dollar posted its third day of decline on Wednesday, March 30, 2016.