One of the famous family member in Southern Philippines, the Sultan of Sulu Email Kiram II died of kidney failure Saturday at a hospital in Zamboanga City, his family and followers said yesterday. The 76-year-old leader of the Kiram Family passed away but left an order for the sultanate and followers.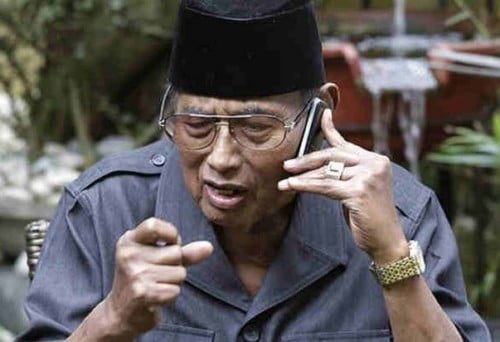 According to the order of Sultan Esmail Kiram II, his people should pursue their claim to Sabah, according to sultane spokesman Abraham Idjirani.
The spokesman was quoted as saying "One of his instructions was the pursuit of the Sabah claim through peaceful means for the welfare of the Filipino people," he said.
The Sultanate of Sulu became controversial during the February 2013 Sabah Crisis between Malaysia and the Philippines as Sultan Kiram's younger brother and about 200 followers, barged into Sabah's coastal village of Lahad Datu.
The younger brother of Sultan Kiram survived after intense clashes and managed to return home to the Philippnes, but he was later died due to heart attack.
According to the history books, since the 1960s, Malaysia has governed the resource-rich Sabah region but before the annexation of Sabah to Malaysia, in the early 1400s, the Sultanate of Sulu had became a legend for its wide influence at that time and its feared Tausug warriors.
The Kirams now carry royal titles and nothing much else. The sultanate has about 75,000 followers in Sulu and outlying islands that are among the country's poorest regions.